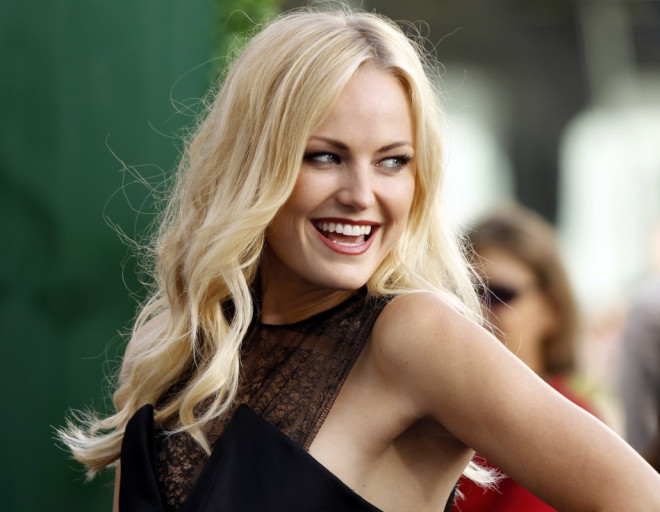 Swedish-Canadian actress Malin Akerman is reportedly dating Colin Egglesfield.
The two were first spotted together at Sugarfish Sushi in Beverly Hills, California earlier this month. On 12 April, they also attended the 2014 Toyota Pro/Celebrity Race in Long Beach.
According to a source close to the 35-year-old, who stars in the ABC comedy Trophy Wife, they are taking things slowly.
"They're taking it slow," a source told Us weekly. "She thinks he's almost too hot for her!"
However, she had shot down dating rumours claiming he was just a close friend.
"He's a friend of mine," she told E! News. "Yeah, I have friends who are guys! He's so sweet [and] lovely."
The 27 Dresses actress was previously married to Roberto Zincone, the drummer in her former band The Petalstones. However, the former couple - who have an 11-month-old son Sebastian - split after six years of marriage back in November.
Akerman has previously spoken about her only child.
"There's so much love," she explained to People Magazine. "In such a crazy way, you just keep pinching yourself because they grow so much all the time. Every single moment you have you just squeeze it in and you spend it with your baby."
Earlier, the former All My Children star had revealed what he looks for in a girlfriend.
"[I want a girl] who doesn't complain, who appreciates things and says thank you," Egglesfield told Us Weekly in 2012. "Girls don't really cook anymore!"