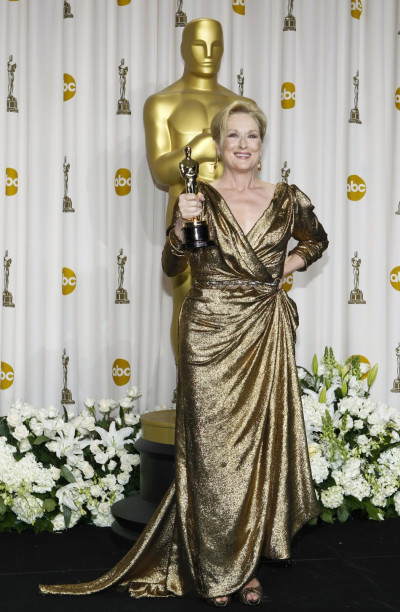 With her third Oscar statuette in the bag, American actress Meryl Streep has joined a rather exclusive club - she is now one of only five actors to have won that coveted golden artifact thrice.
She joins a league that includes stellar names like Jack Nicholson, Walter Brennan and Ingrid Bergman. Only fellow American actress Katherine Hepburn has more... she has four!
Check out these photos of that elite club...