Microsoft's Windows 10 cross-play could swing the console race in Xbox One's favour
Xbox One games will soon be streamable on PCs and tablets.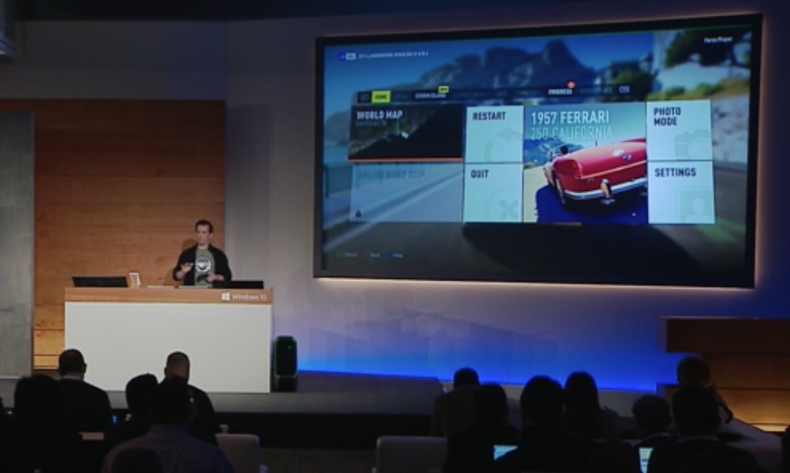 In May 2013 Microsoft announced the Xbox One and its vision for gaming's future. It was nothing short of a catastrophe, and kick-started one of the video game industry's all-time messiest PR disasters.
The violent backlash from fans put Microsoft on the back foot for the next twelve months, giving Sony the perfect platform to make its cheaper but more powerful PlayStation 4 the next gen console of choice. Safe to the say the PS4 sold well, and continues to lead sales over its rival.
However, Microsoft was quick to learn from its mistakes. Don Mattrick was out, Phil Spencer was in, and Xbox's fortunes began to change. Before, the Xbox One was envisioned as a closed all-in-one system, but with each decision since the announcement it is now becoming more open – and that came to a head last night at Microsoft's Windows 10 reveal.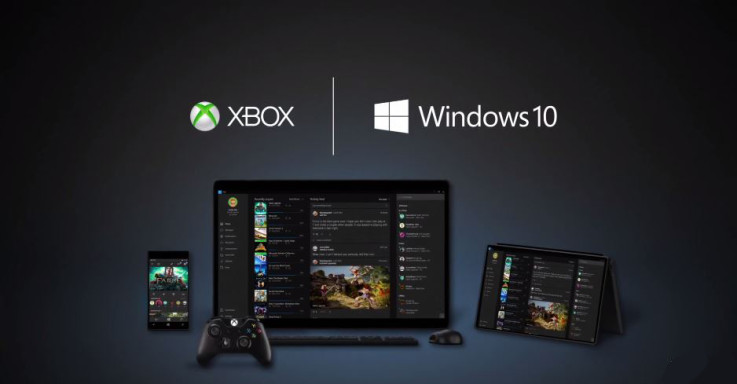 The new Xbox One ecosystem.
Microsoft
Windows 10 will include an Xbox App that will allow Xbox One games to be streamed on any PC or tablet on a shared network, so long as it has the new (and for a time, free) operating system. Forthcoming Xbox games will also be getting PC versions – including this year's Fable Legends – with cross-platform play bringing the PC and Xbox gaming communities together.
It is undoubtedly big news, but bigger still is Spencer's declaration that Microsoft is looking into streaming games the other way as well – allowing PC games to be played on Xbox One.
Quite how well it all works remains to be seen and will of course be crucial to the idea's success in motion. We also have no idea how comprehensive the cross-play will be. Will PC gamers be able to stream any PC game to the console, or will it be restricted – either to set games or games sold through Microsoft's own Marketplace store?
Answers lay ahead. For now we can only assess the idea itself on the evidence we've been given – and Microsoft's vision is one that may well swing the console race, but there's more to that than cross-platform play.
After the Microsoft debacle in 2013 I was set on buying myself a PS4. I did so in early 2014 and have been happy with my purchase. I quite simply didn't trust Microsoft not to bring back its unpopular, dangerous original policies to the Xbox One – but I was willing to be won over and would give MS the chance (as I should given my job).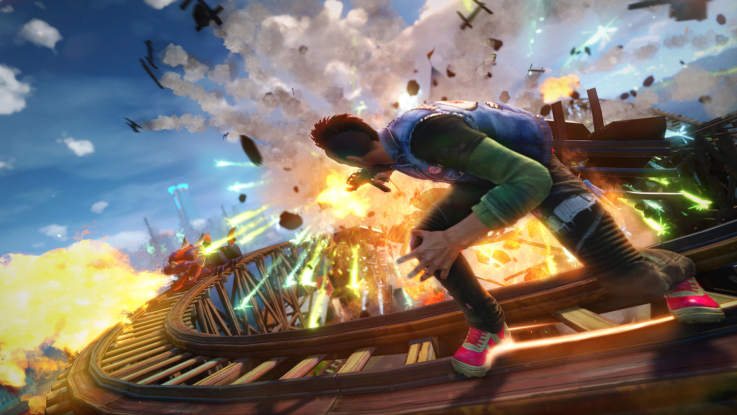 A screenshot from Sunset Overdrive.
Microsoft
They certainly have done a lot to win me back over since. For one, few can deny that they didn't have the better line-up of exclusives in 2014 – Sunset Overdrive, Titanfall, Forza Horizon 2 and Halo: The Master Chief Collection (which didn't work) versus Infamous: Second Son, The Last of Us Remastered (a remake), Little Big Planet 3 and DriveClub (which also didn't work).
This caused the Xbox One to generate better sales than its competitor in the latter months of 2014, and justly so. Its 2015 line-up is also strong, with Quantum Break, Rise of the Tomb Raider, Halo 5: Guardians, Fable: Legends, Forza Motorsport 6 and (possibly) Crackdown 3. Not to mention the indie titles on the way, including Ori and the Blind Forest, Cuphead and Below.
Beyond that Microsoft's plans will also give a huge focus to its newly acquired Minecraft license. The game made an appearance last night as part of its HoloLens demo, which showed big potential for the future of that series.
Microsoft's console has a bright future, but it's the possibilities for its PC integration that could turn the tide in terms of not just console sales, but also making the Xbox brand bigger than it has ever been.
Three words which could make it happen: Halo on PC.