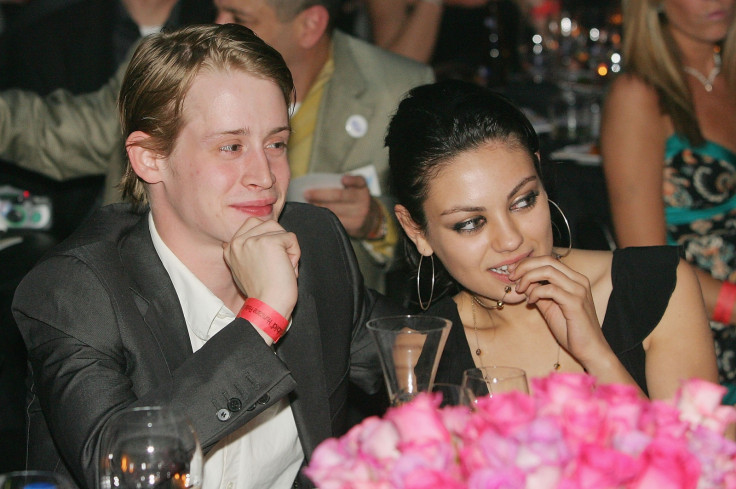 Mila Kunis has hinted that Macaulay Culkin's fame may have been a contributing factor in their split, admitting that it was difficult to date him. In a recent interview with Howard Stern, the Black Swan actress revealed that she hated going out with him because "fans responded in a very abnormal way to him."
Kunis started dating the Home Alone actor in 2002 when she was 18. At the time he was the world's biggest child star after almost three decades in the industry and scores of blockbuster movies under his belt.
"He was huge. You couldn't walk down the street with him "the 32-year-old said. "He always had this weird attraction, like fans just screamed when they saw him! They didn't know how to react. It wasn't like a normal response to a celebrity. Fans responded in a very abnormal way to him."
Before their split in 2010 she admitted that she wasn't sure if she would settle down with the Richie Rich actor. "Not to say that I don't believe in it, but it's just not something that's important to me," she told Blackbook. "But I will have children. I'm too selfish to have them now, but when I do, I don't feel like I need to be married."
Kunis is now married to her That 70s show cast-mate Ashton Kutcher. The couple recently confirmed that they were expecting a second child, with the brunette beauty flaunting her baby bump in recent weeks. Meanwhile, Culkin has also found happiness with actress Jordan Lane Price.
She used the candid sit-down with Stern as an opportunity to clarify that her stance on marriage came long before she met Culkin. "But I know since before we started dating, since I was like 16, I told my dad, 'Just so you know, I don't believe in marriage.' And my dad's like, 'What did I just create?' And then at one point I was like, 'I'll get married when gay people are allowed to marry.' I was like, 'This is not for me.'"
Earlier in July, Culkin broke his silence on previous reports that he spent $6,000 (£4,554) a month on the his alleged drug habit in a candid interview, telling The Guardian "...no, I was not pounding six grand worth of heroin every month or whatever. The thing that bugged me was tabloids wrapping it all in this weird guise of concern. No, you're trying to shift papers."