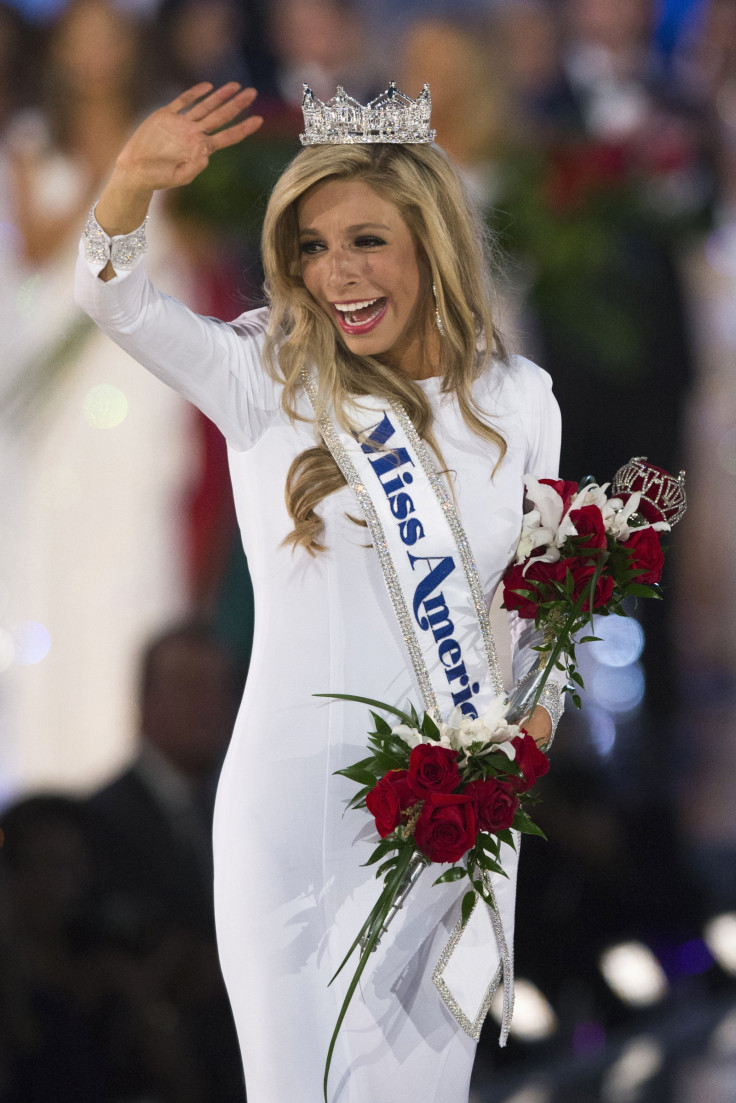 The 95th annual Miss America competition will be held in Atlantic City, New Jersey on 13 September. Contestants from all 50 states, the District of Columbia and Puerto Rico will participate in one of the most important beauty pageants in the United States.
Chris Harrison and Brooke Burke-Charvet will host the event. The panel of judges includes Zendaya, country singer Brett Eldredge, Paralympic snowboarder Amy Purdy, Shark Tank's Kevin O'Leary and American Wife author and advocate Taya Kyle.
At the coronation night, 2014's winner, Kira Kazantsev will pass on the crown to her successor. The winner of the beauty pageant will receive a $50,000 (approximately £30,000) scholarship and will become the organisation's brand ambassador for the next one year. Kazantsev detailed about her normal day after winning the crown to Huffington Post.
"I travel 20,000 miles a month and I'm in a different city every two days. Usually I wake up, depending on the call time, about two hours before. I do my own hair, I do my own makeup. You know, it could be event one of five that day and I have to maintain [my look]. It's a lot -- it's not as glamorous as people think," she said.
Meanwhile, all eyes are on Miss New York 2016 Jamie Lynn Macchia, as contestants from her state have won the competition for three consecutive years. During an interview with Silive, the 23-year-old revealed she carries a Tweety Bird suitcase as her good luck charm.
"My mom gave it to me when I was 3 years old," she said. "It has to come with me to every pageant."
Where to watch live
Miss America 2016 airs live on ABC at 9 pm. You can watch the live stream of the event by visiting ABC's official website.