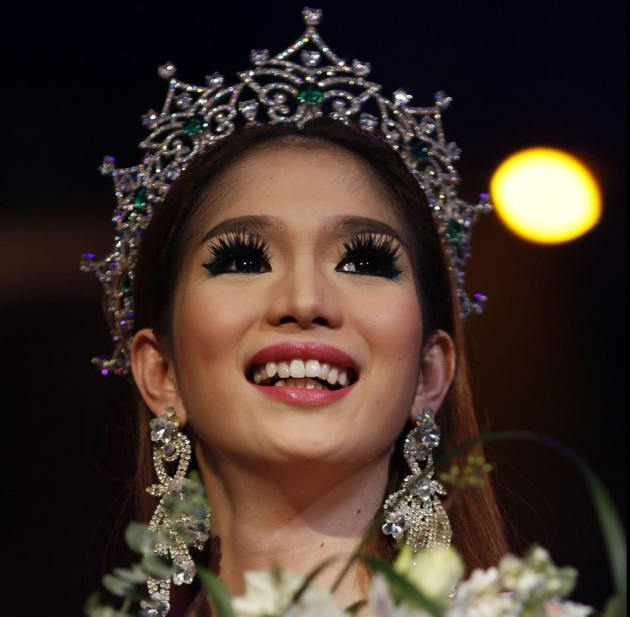 Filipino transgender Kevin Balot has been crowned Miss International Queen 2012 in Pattaya, Thailand. The 21-year-old defeated 21 contestants from 15 countries to claim the Philippines' first-ever title in the popular beauty pageant for transgender and transsexual people.
The first runner-up was Jessika Simoes of Brazil and Panvilas Mongkol of Thailand was second runner-up.
"Someday I want to go to Europe and represent my country in the Philippines. So I'm very proud to present the beauty of gays back to our country, the Philippines," Balot said.
As the winner of the title, Balot will travel to represent the transvestite pageant and also receive £6,242 ($10,000), a crown from a well-known gem store in Thailand and other gifts.
Balot's impressive participation in the question and answer session in the final round helped clinch the crown.
"We really looked at her at the first round, because she's lovely, and her personality is very personable, and the way she answered the question. She's really smart," head of the panel of judges, Seri Wongmontha, said.
Balot, who previously participated in three transvestite pageants in the Philippines, was competing abroad for the first time. She hopes that this win will bring changes in her personal life, too, and expressed her desire to be accepted as her father's "daughter".
"I am very proud to be the first time here, and I hope my dad will accept. Because in the family I am the only boy, and my dad has high expectations of me... I think my dad is going to accept me as not only his son but also as his daughter."
The final contestants for the seventh annual Miss International Queen pageant were selected from over a hundred entries from nearly 30 countries. A competitor said the contest offers participants an opportunity to showcase their talents and skills. Of the four Filipino transvestite contestants who entered the final stage, only two made it to the last ten.