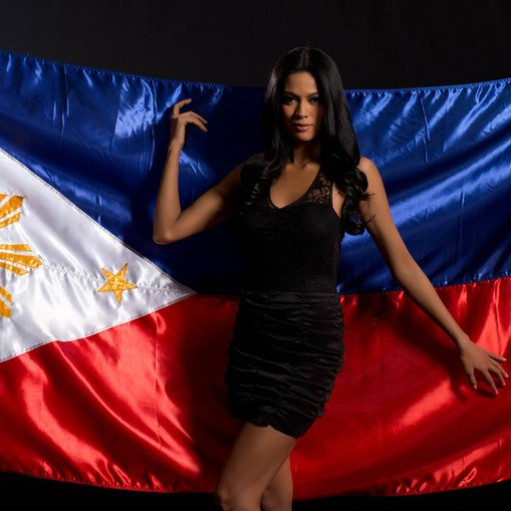 Filipino beauty Ariella Arida's was quite an entry into the Miss Universe pageant starting with a controversy.
The 24-year-old stunner was asked by show host Karen Davila to respond to comments about her communication skills in English.
"Latinas cannot even speak a sentence, right? I mean, a complete sentence in English... You know, I think, it's the Filipinos who are very critical about this," she said.
This created quite a furore and there was intense backlash against her. Following that, she apologised for her offensive statement. Arida also took to her Twitter account to respond to it: "OM sorry. I didn't mean to offend anyone from my last interview. I hope you guys can understand what I'm trying to say."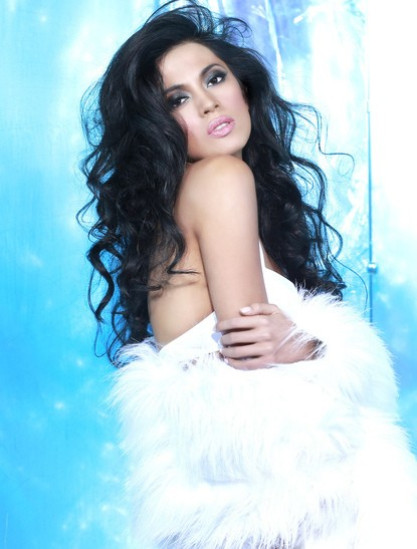 Following the initial controversy, it has been quite a smooth ride for Arida in the competition.
Arida was the cynosure of all eyes during the Tony Ward Couture Fashion Show, and appeared twice on the ramp in the designer's ensemble.
She was also one of the five beauties, out of the 89 contestants, chosen for the television advertisement of luxury car maker Mercedes-Benz. The advertisement will start airing in the Russian airways after the Miss Universe pageant until the end of the year.
Arida, who also won the title of the best body in Miss Philippines 2013, elaborated her diet and fitness regime. She has been touted to have of the hottest bodies among the contestants this year.
"I have to really cut my carbs and rice. No rice, no carbs, no sweets since December last year. I'm naturally thin, but I have to lose some weight still and I have to tone my body," she told Zap2it.
"I'm so strict with my foods right now. All should be steamed. No salt, no carbs, no sweets, nothing like that. I'm basically eating steamed broccoli, fish, chicken, without taste," she added.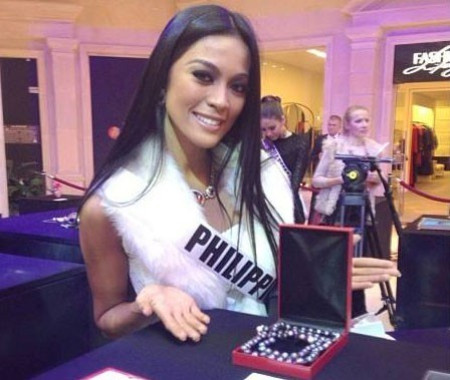 This Chemistry graduate also has huge support from previous pageant winner, Miss Universe 1969 Gloria Diaz, 66 who was the first Filipino to win the crown.
"I think she is beautiful. She's got everything, she's a true Filipina. She's very exotic in a positive way, she's tall. She's beautiful. Pero tayong mga Pilipino, na-spoil na eh. Kapag first runner-up, talo. No, they are all winners," she told ABS-CBN News in an interview.
Diaz added that Arida, whether or not she brings the crown, has made the country proud. Arida aspires to become an entrepreneur and wants to create her own fragrance line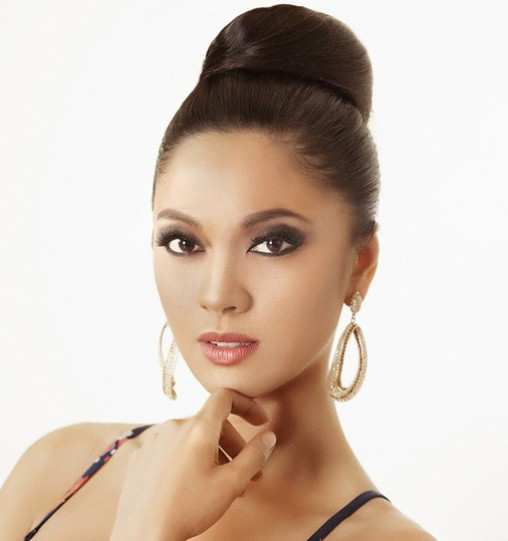 "We are so near. Basta you are in the top 5, winner ka na. [If she doesn't make it] It's still okay because she's beautiful. She can get into movies, do hosting. It's just the beginning," she said.
That is not all, Arida has been invited to attend internationally renowned culinary expert, Chef Nobu's Moscow Demo Show on 6 November, a day after Miss Universe 2013 preliminaries.
Nobu is one of the judges for the 62nd pageant which will be broadcast in 190 countries and around 1 billion viewers are expected to tune in.
Miss Universe 2012, Olivia Culpo of USA, will crown her successor at the conclusion of the two-hour telecast on 9 November. The famous Crocus City Hall will be the venue for the 5 November Preliminary Show and Finale.