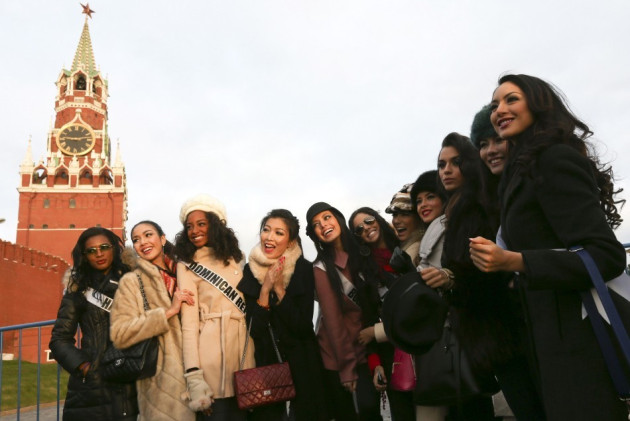 The 62nd annual Miss Universe pageant will be held in Moscow, Russia, on 9 November and the excitement is brewing up. The pageant's preliminary round will be held on 5 November.
However, in a shocking twist, the results have been leaked online. According to Missosology, Miss Universe Canada 2010 and Miss Universe 2013 judge Elena Semikina had allegedly posted the preliminary results and rankings of the pageant on her Instagram account.
Based on the blurry photo, which is currently not available on Semikina's official Instagram account, topping the list are candidates from Great Britain, Spain, Poland, Ukraine, Venezuela and Russia.
Miss USA 2013 Erin Brady, who has the highest number of Twitter followers (77,575) among the pageant contestants and tipped to win the title was at 11th place. Miss Philippines Ariella Arida, who is one of the hot favourites to win the crown, is only on 12th spot.
However, denying these allegations, Semikina has confirmed that the photo is hoax.
"The alleged Instagram photo was never posted. The judging process has not begun – I am not even in Moscow yet! The picture is a hoax," the 30-year-old tweeted.
Other judges of this year's pageants preliminary/semifinals round include, Alicia Quarles (E! News correspondent), David Perozzi (award winning TV journalist), Gabriel Rivera-Barraza (PR and marketing manager), Corrine Nicolas (modeling manager), Irina Agalarova (businesswoman), and Jose Sariego (Senior Vice President of Telemundo media).