Miss Universe 2013 Swimwear and Evening Gown Round: Where to Watch Live [VIDEO]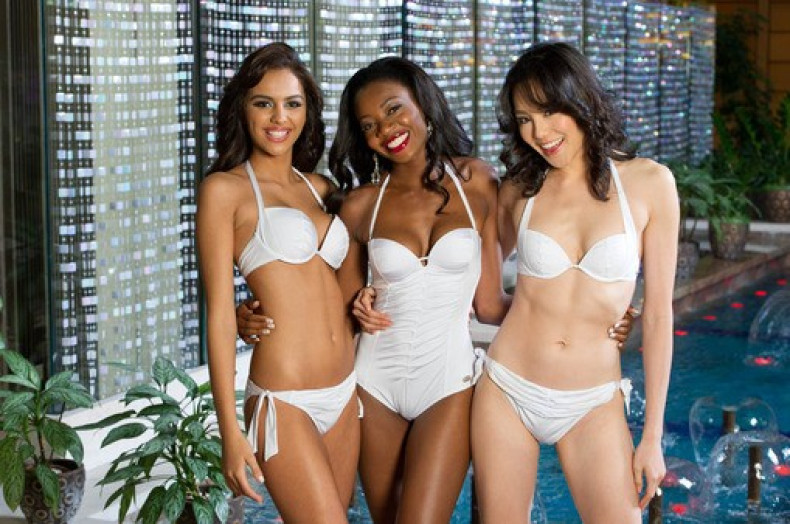 Four days before the finale of the 62nd edition of Miss Universe pageant, a preliminary competition is scheduled to take place on 5 November.
During the preliminary contest, all 86 contestants will compete in swimwear and evening gown round, the most anticipated contests of any beauty pageants.
The 2013 Miss Universe preliminary competition will be held at Crocus City Hall, located in the 3rd pavilion of Crocus City in Moscow, Russia. The same venue will host the finale of the pageant as well.
Where to watch preliminary round live
The preliminary completion, featuring contestants' catwalk in swimwear and evening gowns, will take place at 11am ET (4pm BST/GMT and 8pm Russian time).
The contest can be watched online through live streaming on the official website of Miss Universe Organization in the respective time zones.
Watch the live stream video of the preliminary competition here:
Preview: Swimwear and evening gown rounds
The coronation of Miss Universe 2013 will take place on 9 November. The contestants will be judged in three categories: swimwear, evening gown and personal interview.
Though the Miss Universe contestants will officially compete in two of the three categories of the pageant during the preliminary competition, a few pre-pageant events have already provided a preview to the swimwear and evening gown rounds.
While the National Gift Auction event provided a preview of the beautiful evening gown ensembles the contestants will show off at the preliminary round, Yamamay swimwear photo shoot saw them stun in exclusive Miss Universe collection by the Italian lingerie maker.
Meanwhile, the contestants have taken part in the Miss Universe National Costume Show in which they flaunted their national costumes, featuring cultures of 86 countries on one stage.
READ: Miss Universe 2013 Swimwear Contest: Every Single Hottie in a Bikini
Miss Universe 2013 Top 10 Hottest Swimwear Beauties: Miss Philippines Ariella Arida Wows Bikini Round [PHOTOS]