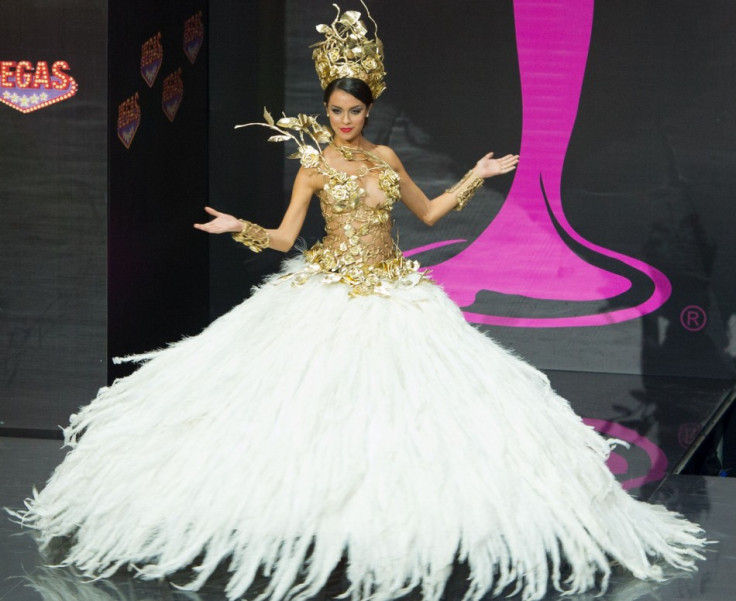 The 2013 Miss Universe pageant's preliminary shows continued as all 86 contestants took part in the Miss Universe National Costume Show ahead of the finale.
The contestants catwalked wearing their national costumes at the show held on 3 November at Vegas Mall in Moscow, Russia.
All the contestants sported a head piece along with their stunning national costumes. The national costume contest best provided insights of the cultures of 86 countries on one stage.
While the contestants from the Latinas showcased their usual peacock-like dresses, the rest presented creations featuring fine detailing.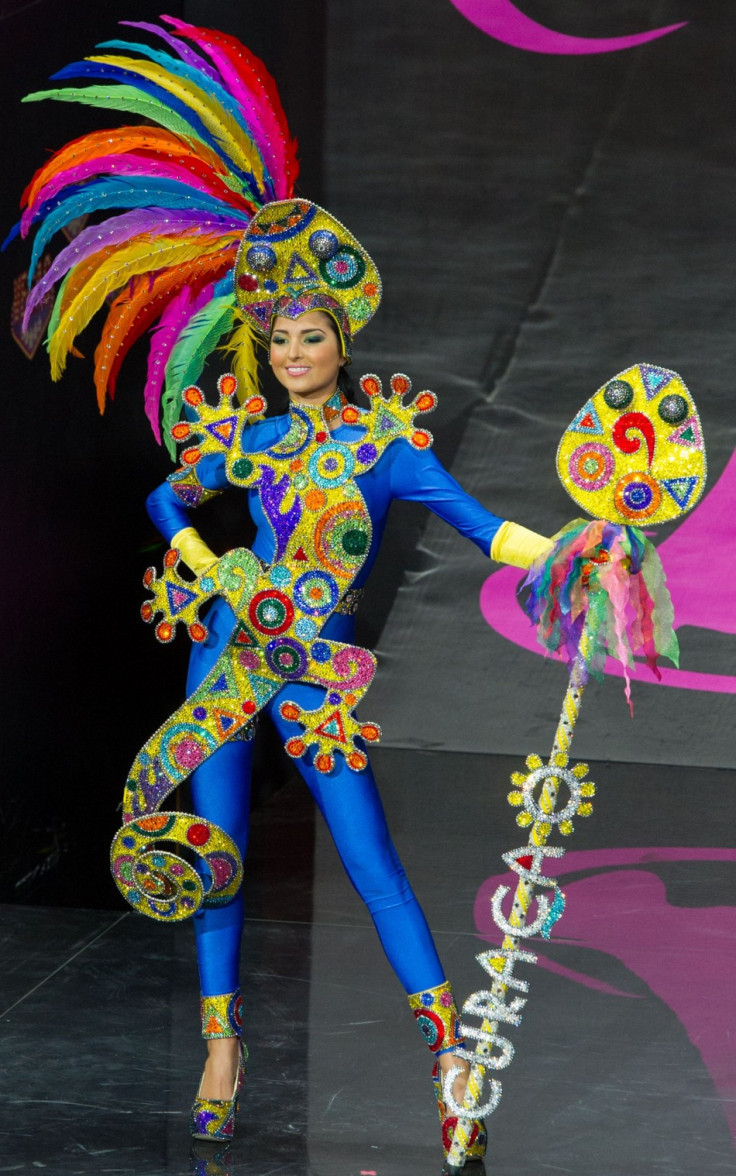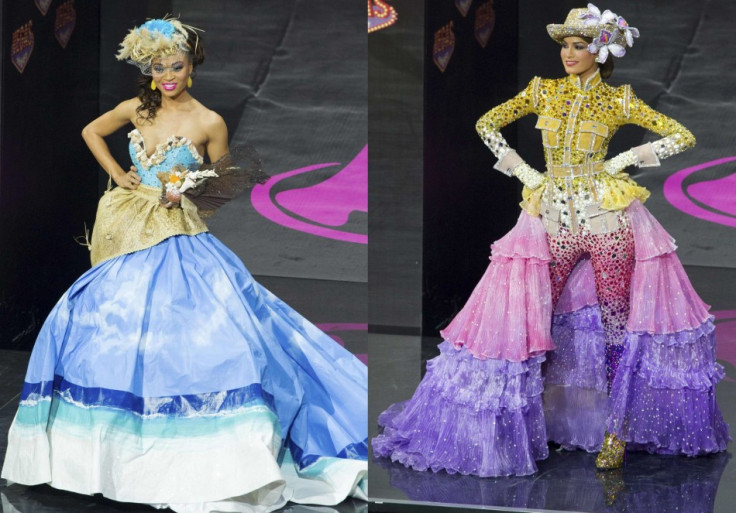 Gabriela Isler, Miss Venezuela 2013, stunned in her costume featuring glimmering skirt and Fabiana Granados, Miss Universe Costa Rica 2013, wowed in gorgeous pink feathered ensemble.
After showing off her elegance in a six-yard saree, Miss Universe India, Manasi Moghe, dazzled in bright red leghnga, an Indian outfit comprising of a skirt, blouse and stole, during the show.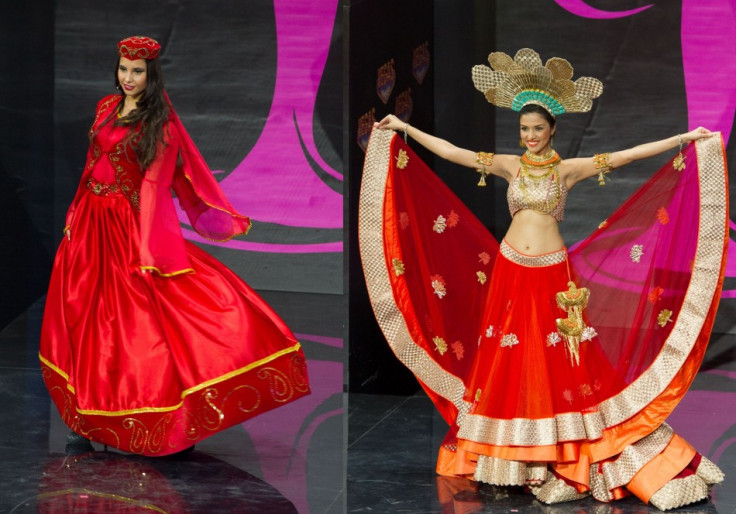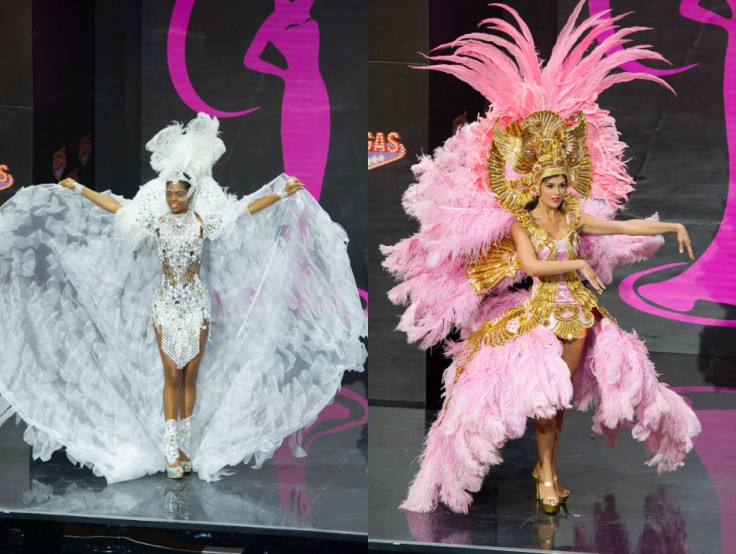 A lot of contestants were a vision in white during the national costume contest, including Brenda Gonzalez of Argentina and Vaumara Rebelo of Angola. Jakelyne Oliveira, Miss Brazil 2013, took the audience by awe as she flaunted her beautiful story-telling costume.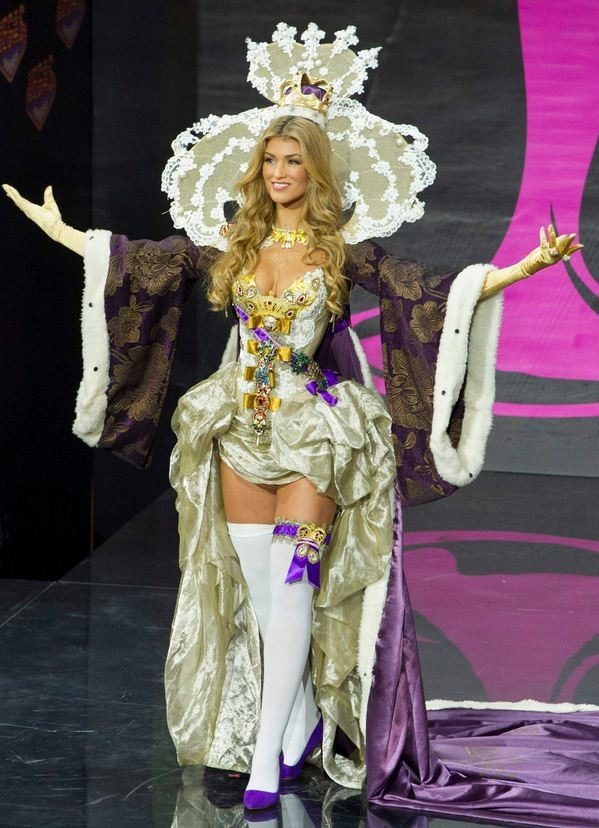 Miss USA, Erin Brady, stole the spotlight with her futuristic costume resembling to that of one of the characters in the Transformers.
"Nothing screams national costume like the first Miss USA transformer. Embracing powerful women in a transforming country that's made up of so much. That's what Miss USA means to me," Brady wrote on Twitter.
However, the most anticipated winner of Miss Universe 2013 title, Miss Philippines Ariella Arida put up a disappointing show in the Philippine traditionaldress, terno.
Ariella Arida, who has won the title of Ice Princess in a glam shoot at the pageant, scored poor on the colourful and imaginative aspects of the national costume contest.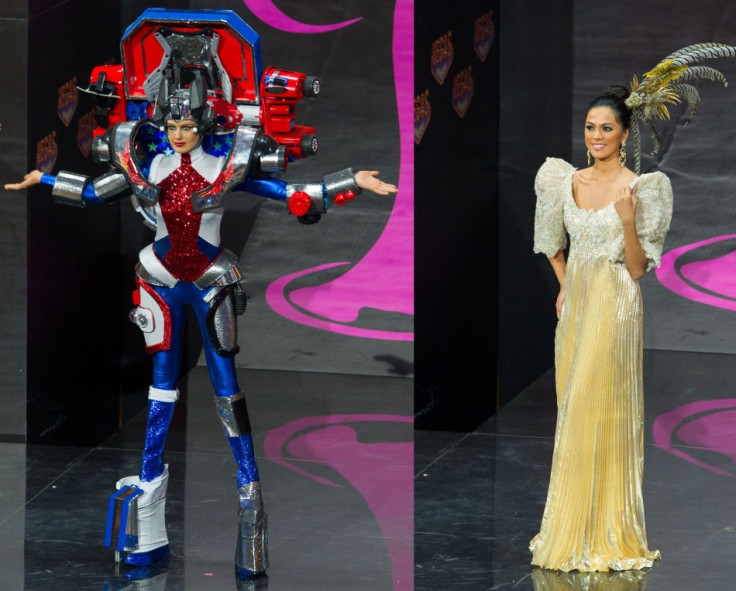 Miss Universe 2013 will be crowned on 9 November, 2013 at Crocus City Hall in Moscow. The contestants will be judged in three categories: swimsuits, evening gown and the personal interview.
A preliminary contest of the pageant is scheduled to take place on 5 November but the results of the preliminary round have allegedly leaked online.