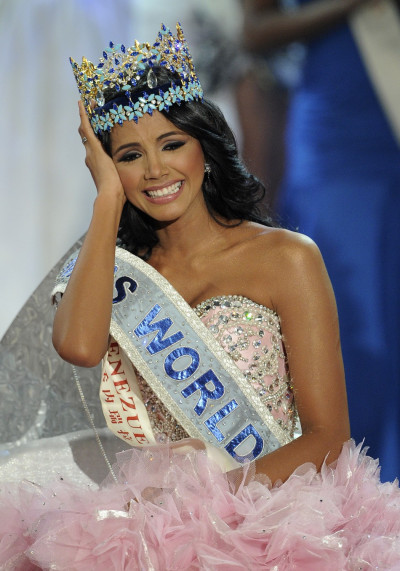 Ivian Sarcos of Venezuela was crowned Miss World 2011. Sarcos, who once aspired to be a nun, is the 61st holder of the title.
The new Miss World hails from a large family (with 12 siblings), has a degree in human resources and is currently employed by a broadcasting company. She was presented the Miss World crown by the 2010 winner, Alexandria Mills of the United States.
The top seven finalists were Korea, Venezuela, England, Philippines, Puerto Rico, South Africa and Scotland.
Sarcos' win makes her Venezuela's sixth winner of the Miss World competition, a record.
Check out the sideshow to take a look at some of the Venezuelan winners of the Miss World crown.