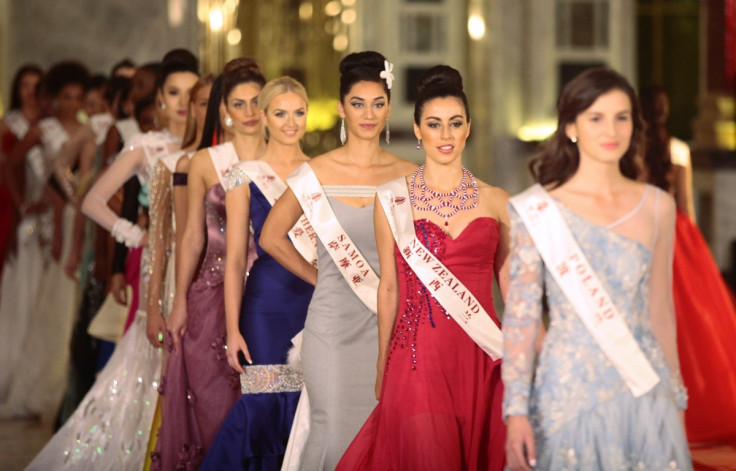 The venue of the 65th annual Miss World competition in Sanya, China, saw beauty queens gathering for a cause as the contestants helped raise funds for charity. The event is a traditional part of the annual pageant.
During the Miss World charity gala event, each contestant brings with her a special gift, either a personalised painting or a valuable token from the country she represents. The item is auctioned for a good cause. At this year's gala, gifts from all 117 contestants fetched over $40,000 (£27,000).
The total amount includes money raised through raffle and ticket sales of the charity event as well. All proceeds of the charity gala will go to Sanya Orphanage founded by Miss World chairwoman Julia Morley, in 2005, the Miss World office said. Children of the orphanage, which houses and nurtures over 60 orphaned youth, opened the event by singing Christmas songs, it said.
Some of the items brought by Miss World contestants that were auctioned this year included a selection of signed memorabilia brought by Miss Jamaica, several one-of-a-kind artworks and cultural emblems. Dignitaries including Chief Mandela, grandson of Nelson Mandela, and many former winners of the pageant attended the event.
"I brought with me a piece of the Robben Island fence to auction. Robben Island is the island where the incredible Nelson Mandela was held prisoner in South Africa," recalled Rolene Strauss, Miss World 2014. "It was amazing to see everyone bring something special to raise funds for charity."
The Philippines' Megan Young, Miss World 2013, said she had brought pearl earrings to represent the islands of the Philippines, known as the Pearl of the Orient. "I am so happy that with just one gift, I have helped to empower the lives of others," she said.
The Miss World 2015 finale will be held at Beauty Crown Grand Theatre in Sanya on 19 December. After the pageant ends, a selection of this year's auction gifts will be put up for bidding online. All proceeds from the auction online will go to charity works of the winner of Beauty with a Purpose category, the organisation said.