Moto X Play Review – Great battery life at a great price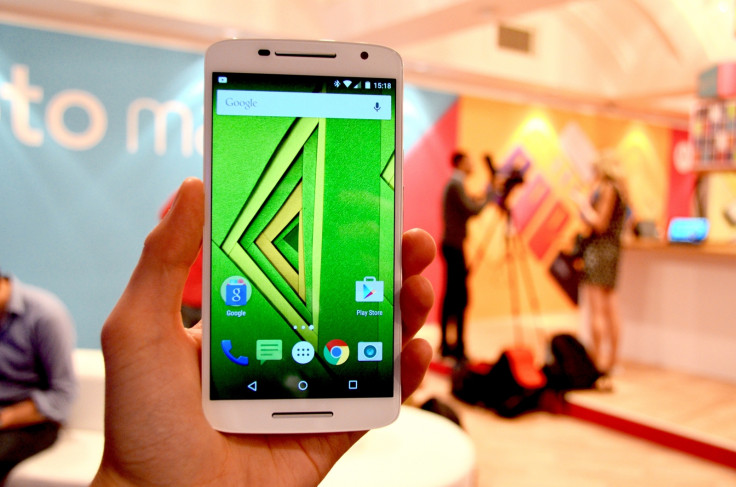 The smartphone market is not an easy place to make money. Motorola, one of the company's which was at the forefront of the mobile phone revolution as far back as the 1970s, knows this better than most.
Moto X Play Specs
5.5in display (1920 x 1080)
Android 5.1 (Lollipop)
Snapdragon 615 chip
16/32GB storage
21MP/5MP cameras
MicroSD card
Price: £279
The company's smartphone business was purchased by Google in 2011 and having failed to have the impact many expected, it was sold to Chinese electronics giant Lenovo in 2014 who wanted to use the brand-recognition in developed markets to augment its own Lenovo Mobile brand. This has also failed to work it seems, with Lenovo's market share slipping year-on-year from 6.6% to 5% of the global smartphone market in the second quarter of 2015.
Anyway, enough of the company's travails, what about its new smartphone. The Moto X Play sits between the budget Moto G and the premium Moto X Style but does it fall between two stools or offer the best of both worlds?
Moto X Play: Design
The Moto X Play is similar to the last two generations of Moto X, offering a large 5.5in screen in a curved chassis that feels robust and well built. For me the phone is just slightly too cumbersome and at over 10mm thick at its thickest point, isn't the easiest to handle one-handed. However compared to the iPhone 6 Plus, which has the same size screen, it is much more manageable.
From a design point of view, Motorola's big selling point here is Moto Maker, which allows you customise your Moto X Play before you buy it. You can choose between black and white fronts, from 14 different coloured textured plastic backs and seven metallic accents. You can even engrave your phone at no extra cost.
This will appeal to many who want to create a smartphone that will stand out from the monolithic black slabs most people carry around with them, and the fact you can do this at no extra cost is certainly a bonus.
The textured plastic cover on the rear doesn't feel cheap, but is soft and comfortable to hold for long periods and is also quite grippy, meaning it won't slide out of your hand easily.
Moto X Play: Screen
The 5.5in screen on the Moto X Play is large, bright and with a Full HD resolution of 1920 x 1080 pixels has a relatively high pixel density of 400ppi. The viewing angles are good and colour temperature is nicely balanced. Colour reproduction is natural and vibrant and overall the display is excellent, especially given the price.
Moto X Play: Performance and battery life
The Moto X Play is powered by a Qualcomm Snapdragon 615 chip paired with 2GB of RAM and this more than sufficient for the vast majority of tasks you require. From streaming HD video to playing games and multi-tasking, the Moto X Play never slowed down significantly or overheated. This I think is thanks to a combination of the screen resolution not being 2K as some smartphones are these days and the fact the Moto X Play is running a pure version of Android which runs very smoothly.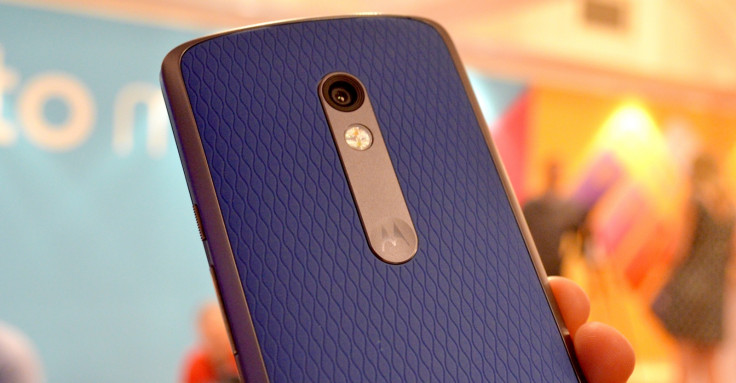 Battery life is one of the best aspects of the Moto X Play. The fact Motorola has crammed a 3630mAh battery into the phone is obviously one of the reasons battery life is so good, plus Motorola's Turbo Charge technology (which is boasts is better than any similar tech on the market) is another boon, with a 15 minute charge giving you up to eight hours use.
I found that typically the Moto X Play battery had between 20% and 30% charge left at the end of every day, meaning that daily charging was not essential. This is a big selling point for Motorola, and combined with the excellent fast charging, means it is among the best on the market in terms of battery life.
Moto X Play: Camera
Motorola has included a 21 megapixel camera on the Moto X Play and for a mid-range smartphone it is excellent. I tested it out against the camera on the OnePlus 2 and I found that in most situations the Moto X Play came out on top. The level of detail captured is excellent while the low light performance was better than I expected. The only area where it fell down slightly was capturing motion, producing blurry images a lot of the time.
While the camera here will not stand up to comparison with the like of those on the iPhone 6 or Galaxy S6, I think most people will find it more than sufficient. The camera can be launched while the screen is locked with a quick double snap of your wrist, which works well, and the camera app is nicely designed, offering easy access to manual expose and focus control, night mode for better low light capture, and HDR mode.
Moto X Play: Software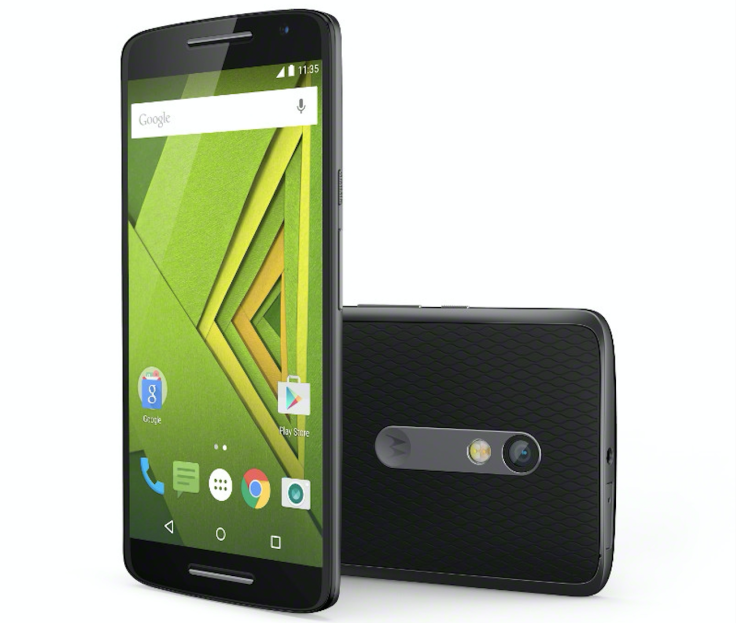 The Motorola Moto X Play is a really good phone, but in the current smartphone market that simply may not be enough
Motorola
While ostensibly the Moto X Play is running a vanilla version of Android 5.1 (Lollipop) the company has added some minor additions. The main ones include the ability to control the smartphone with your voice, a feature which allows you to customise a phrase you say which will activate the phone without touching it.
The feature works really well and I found that the voice recognition software had significantly improved over last year's Moto X though it still struggles with Irish names. While the feature works well, I'm not sure how often I would use it outside of my own home, but at least the option of hands-free operation is there.
Moto X Play: Value
At £279 this is very much a mid-range smartphone. It is significantly cheaper than last year's Moto X which began at £419 and is £80 cheaper than the Moto X Style. However, it is also entering an increasingly crowded market and one where devices like the OnePlus 2 – which costs £239 – is getting a lot of attention.
Add to that Motorola's own Moto G budget smartphone which has improved significantly from the previous generation and the company may struggle to convince consumers why they should buy this smartphone.
Moto X Play Verdict
(9/10)
The Moto X Play is a really good smartphone. It is well built, offers a decent camera, very good battery life and good performance, but in a market where margins are thinner than a sheet of newsprint, Motorola may struggle to convince many to buy this over its budget Moto G smartphone.
Scores
Screen: 8/10 – Large, bright and crisp, the 5.5in screen is great
Design: 8/10 – The Moto Maker options will make it appealing to those looking to standout
Build quality: 9/10 – Excellent. Even my 11 month-old son couldn't make a dent in it
Software: 9/10 – Pure Android with a couple of decent additions. More manufacturers should take note
Performance: 8/10 – For 95% of what you want to do on a phone, it's perfect and battery life is brilliant
Camera: 8/10 – May not be iPhone 6 level quality but it is still excellent.
Overall: 9/10 – At £279, this is a really good phone, but it is facing stiff competition, not only from the OnePlus 2 but its own improved Moto G
The Good:
Good value
Great battery life
Pure Android runs great
Moto Maker
The Bad:
A bit bulky and cumbersome
© Copyright IBTimes 2023. All rights reserved.