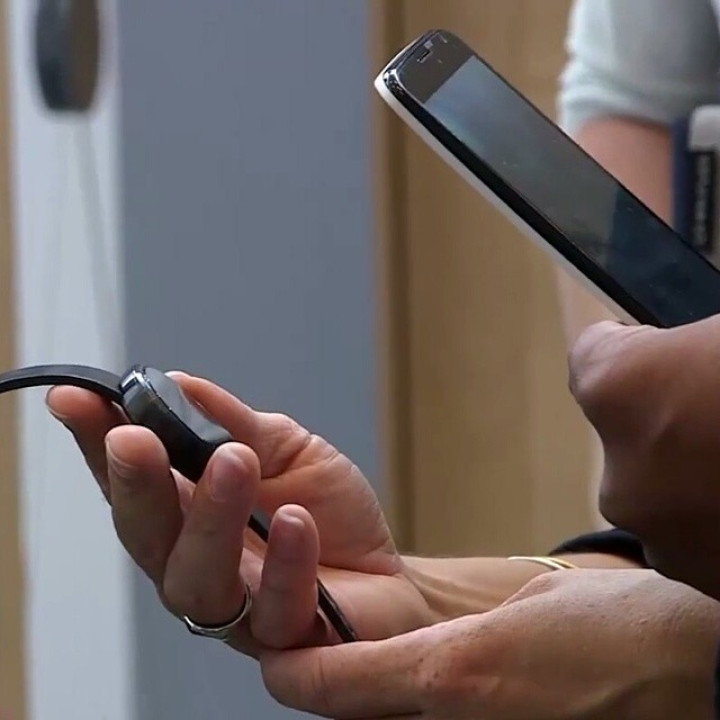 Over the last two months, there's been a lot of buzz about the Moto X successor, the Moto X+1. Motorola has already accidently confirmed the handset on several occasions with leaks through MotoMaker. Now, a new report brings a photo of the handset with the Moto 360.
The pictures come from TK Tech News, who are known for a few Moto X+1 videos that they leaked last week. It was reportedly snapped by someone at Google I/O, and allegedly shows the Moto X+1 next to Motorola's Moto 360 smartwatch.
The handset in the picture with the black and white plate appears much more compact than the original Moto X, meaning that this could possibility be the Moto X+1. However, there is also a chance that it isn't.
Currently, there is no way of confirming the authenticity of this picture. According to PhoneArena, Motorola has a flagship smartphone slated for release during the second half of this year. It remains to be seen if the smartphone in question will be the Moto X+1.
Previously, two videos of the Moto X+1 were leaked. One of them showed the actual handset, while the second one put its video recording capabilities on display.
Rumours indicate that the Moto X+1 might have a 5.2in display, meaning that a 1,080 x 1,920 pixel resolution would allow the handset to offer a 423 ppi density. Couple that with other rumoured specs, including a Snapdragon 800 processor, 2GB of RAM and 16/32 GB of internet storage and you have a flagship smartphone.