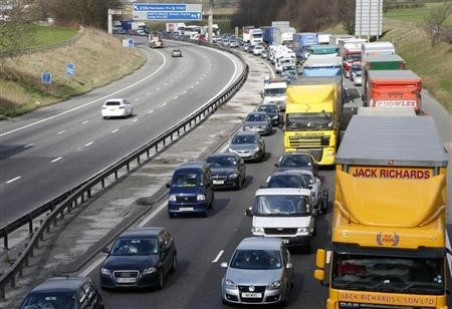 Birmingham traffic police were left stunned after pulling over a wayward motorist who had been driving without a licence for almost 40 years.
The illegal driver, who was also found to have no insurance when stopped in the Nechells area of Birmingham, had his vehicle impounded and now faces prosecution.
"Unbelievably, it appears the driver has not held a licence for almost 40 years! You can't hide forever!" a police spokesperson wrote on the CMPG (Central Motorway Police Group) Twitter.
Penalties for driving without a licence include a fine of £1,000, a driving ban and being prevented from obtaining a licence for a several years.
In May 2012, George Walker of Banstead, Surrey, was banned from driving after it transpired he had been driving without a licence for more than 50 years.
The 73-year-old, who had never held a driving licence, was given six points and fined £115 at Croydon Magistrates Court in south London. He was also told he must pass a test before being allowed back behind the wheel.
PC Gladwell, of Sutton Safer Parks Team, who made the original arrest, said: "It seems incredible to think that he has been driving around for 50 years without a licence."