Supermodel Naomi Campbell may be a veteran on the catwalk but she has welcomed the new generation of models with open arms. Addressing the unprecedented success of younger models like Kendall Jenner, Gigi Hadid and Cara Delevingne, Campbell says she admires the new generation of "Instagram girls".
The 2016 edition of Victoria's Secret Fashion Show will be taking place in Paris on 30 November with the likes of Jenner, Gigi and Bella Hadid among the new talent leading the flock on the lingerie runway. It is a completely different landscape to when Campbell and her supermodel friends such as Kate Moss and Cindy Crawford were enjoying their heyday in the 1990s.
Reflecting on the social media-age of models, Campbell told Remix magazine: "I think they're great. I know all of these young girls, Instagram girls, and they're all really respectful and sweet. If I can ever help them, it's a pleasure for me to do that. I've helped a few of them with their walks. I think it is a change in the industry."
In June, iconic runway star Stephanie Seymour slammed the new wave of models touting the supermodel label and branded Jenner and Hadid "b*****s of the moment". However, Campbell is confident that there are some whose careers will sustain longevity.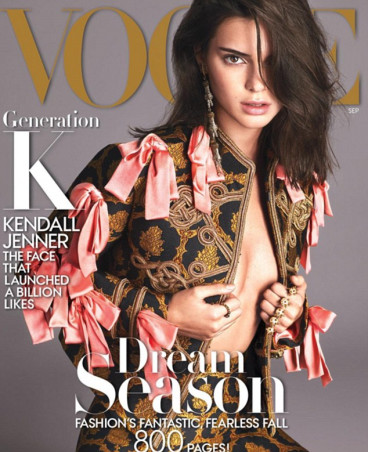 She explained: "It seems to be that there are so many more models now and it is so much more competitive. It just seems to be that they come in and out much faster. There is a group of girls, I think, that have staying power. I never thought I'd be doing it this long either. You love what you do so you do it to your best. If you don't like it, then don't do it. It's that simple."
In the mid 1990s, Campbell was one of a flock of successful models known as "the big five", also including Linda Evangelista, Christy Turlington, Cindy Crawford and Claudia Schiffer. Addressing her own iconic career, Campbell said: "I feel very blessed. Whatever capacity they think of me in, I feel very blessed and hope I never disappoint. I'm grateful to God to be able to do the things I love doing.
"I've been through so many phases in my life, with so many wonderful people, some of whom are no longer with us. My journey so far has been amazing. The people I've met, the people I've gotten to work with, the people that are still in my life today... it's very difficult for me to choose one in particular."