Primeministers, presidents and pop stars will gather in South Africa to attend ten days of ceremonies to mark the passing of South Africa's first black president Nelson Mandela, who died on Thursday.
With some 60 heads of state or government taking part in the memorial service and state funeral, it is predicted to be one of the biggest gatherings of international dignitaries in recent years.
It was announced by the palace earlier today (8 December) that Prince Charles will be attending on behalf of the Queen.
The South African government has confirmed that US President Barack Obama and first Lady Michelle Obama, will be joined by three former US presidents, George W Bush, Bill Clinton and Jimmy Carter.
Francois Hollande of France and UK PM David Cameron, Brazil's President Dilma Rousseff and Palestinian President Mahmoud Abbas are confirmed to be among the world leaders who will join 95,000 ordinary South Africans at the memorial service at FNB stadium in Soweto.
UN Secretary General Ban Ki-moon, German President Joachim Gauck, EU Commission President Jose Manuel Barroso, Dutch King Willem-Alexander and Crown Prince Felipe of Spain are also expected to attend. It is not yet known whether Iran's President Hassan Rouhani will be travelling to South Africa.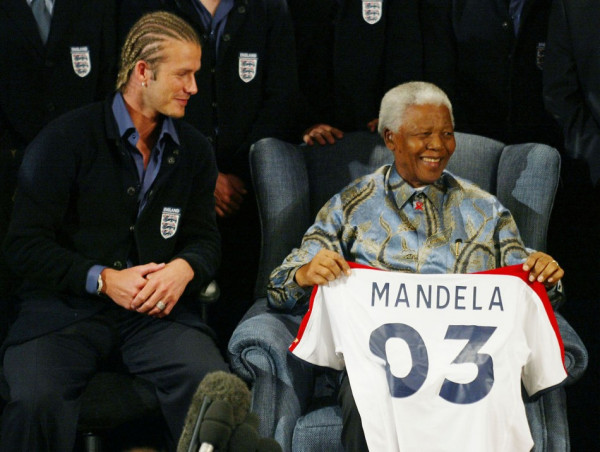 A global icon, admired and revered around the world for his humanity and compassion, Mandela had an impact on all realms of society, in every part of the world, and the anticipated guest list reflects his wide-reaching influence, with eminent political figures standing alongside some of the greatest names from the worlds of sport, film and celebrity, all united in honouring the extraordinary life of Mandela.
US talk show host Oprah Winfrey, who forged a close personal relationship with the President and described him as the inspiration behind her school for girls in South Africa, is certain to be invited to honour the life of her "friend and mentor."
Pop stars Peter Gabriel and U2's Bono, who championed the anti-apartheid movement in the early '90s and were closely associated with Mandela, are expected to attend. Other pop stars and fashion icons who shared a platform with the statesman included the Spice Girls and Naomi Campbell.
Mandela's love of sport, in particular football and boxing, will be reflected in the likely presence of footballer David Beckham and boxer Muhammad Ali. With the Indian cricket team currently on tour in South Africa, Rahul Dravid and the newly retired Sachin Tendulkar, who have both met Mandela, may attend to honour the much-loved leader.
Meanwhile, Hollywood will be represented by the likes of Steven Spielberg, movie mogul and producer of Mandela: The Walk To Freedom, South African born actress Charlize Theron and Eddie Murphy, who knew him personally. The President told Murphy that, in a rare privilege accorded to the inmates incarcerated in Robben Island, it was Murphy's films he watched on what was known as "Movie Thursdays."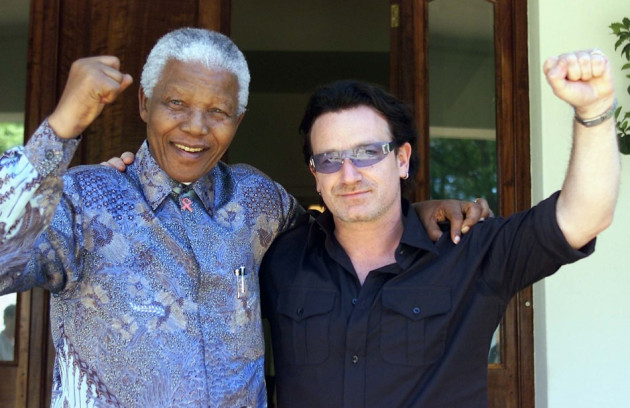 The last of the giants who led the world's struggle against colonialism, Mandela shared a strong affinity with the people of India, who too had endured decades of discrimination and division in their own country. India was the first country to sever trade relations and impose a complete embargo (diplomatic, commercial, culture and sports) on South Africa for apartheid and for several years after, provided continuous moral and material support to the anti-apartheid movement.
Mandela's first international trip after his release from prison was to India, during which he was conferred the country's highest civilian honour, the Bharat Ratna. Reflecting the close ties Mandela shared with the country, along with Indian President Pranab Mukherjee, Bollywood may pay tribute, with the possibility of legendary superstar Amitabh Bachchan attending. The actor recalled with great fondness his meetings with Mandela, citing his immense humility.
While most of the dignitaries will attend the formal memorial services, a smaller number of international dignitaries including the Prince of Wales will attend the burial in the Eastern Cape village of Qunu, where the late president grew up.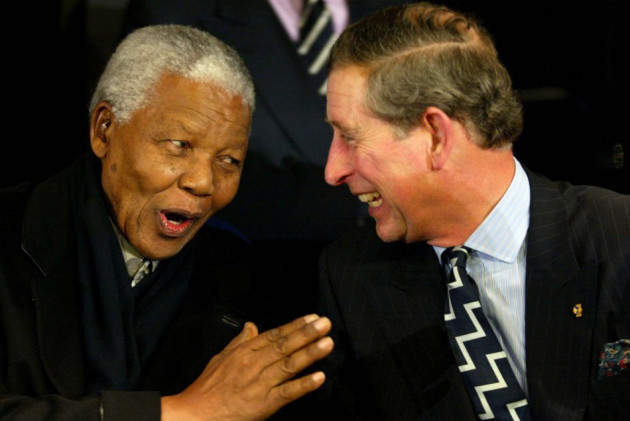 Mandela's body will lie in state in Pretoria for three days with the state funeral taking place on Sunday, 15 December
The commemorative event will see global leaders of all religious denominations and political beliefs, momentarily united in honouring the life of Nelson Mandela, who was a beacon for peace and equality the world over. A fitting memorial in itself, for a man who united a divided people and in doing so won the admiration of the whole world.