New No Man's Sky patch addresses general issues, fixes rare crashes and adds mod detection tool
'Positive or negative feedback, you have been heard,' Hello Games said.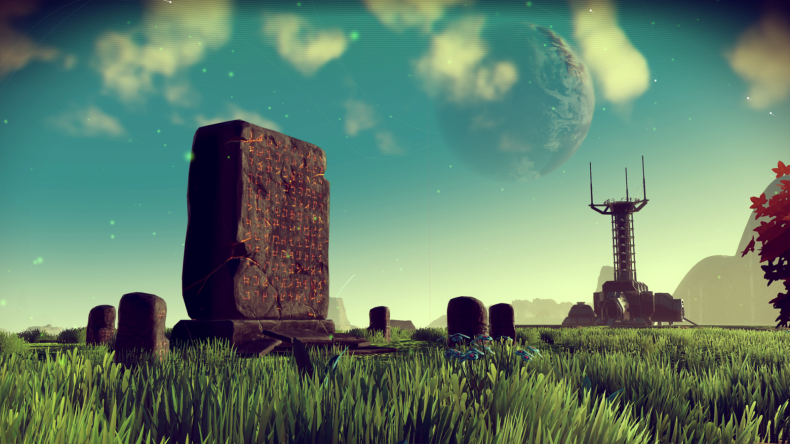 Hello Games has released a new patch for No Man's Sky that addresses some of the key issues that players have reported following the recent Foundation update. Last month, the developer rolled out a long-awaited update for its sci-fi exploration game that introduced a long list of brand new features.
Dubbed patch 1.12, the latest update adds a new "mod detection" tool on PC that will flash a warning screen when mods are detected.
A new method for mod installation has also been introduced that should prevent players' games from breaking when a new update is released.
"Thank you to everyone who's been playing the Foundation update," the team wrote in a post on the No Man's Sky Steam Community Hub on 7 December. "Your feedback has been incredibly helpful, keep it coming!"
Here are the complete patch notes for No Man's Sky patch 1.12:
[PC] Following reports of some people experiencing issues with the game while unsupported mods are installed, we've added mod detection which will show a warning screen on loading when mods are detected. A mouse click or button press will dismiss this screen. We have also introduced a new method for mod installation which should prevent player's games from breaking when a new update is released. For details please see the 'DISABLEMODS.TXT' file in the GAMEDATAPCBANKS folder.
[PC] Allowed remapping of the build menu and quick menu commands to support Azerty keyboards.
[PC] We've enabled a temporary workaround for the SLI issues people are experiencing. If you are running in SLI, please disable TAA and the game should run. We are looking into a more permanent solution to this issue.
Fixed an issue which, in some rare cases, prevented NPCs from giving you mission critical dialogue.
Fixed a bug which could cause core items to be transferred from exosuit inventory to starship inventory.
Fixed a number of rare crashes (if you continue to experience crashes, please send a crash report and include your crash dumps).
[PC] Fix for monitor detection on PCs with 3rd party remote desktop or screen sharing applications.
[PC] Running the game via the .exe file should no longer give Steam Init errors.
Fixed an issue where underwater buildings could spawn without doors which in rare cases would mean the NPC missions could not be completed. (Note: If you are still being pointed to missing facilities during the NPC questlines, you can either claim a new base and re-build the NPC terminal, or if you have a Freighter, remove the NPC terminal from your base and rebuild it in the Freighter. The NPC should then give you new coordinates. We are still working on a more permanent fix for this issue).
The development team said the Foundation update will be the first of many free updates and "adds the foundations of base building and is a foundation of things to come."
Data miners trawling the update's data files for hints about the game's upcoming features quickly found textures and models for what appears to be a four-wheel ground vehicle that could mean land-based vehicles might be headed for the game in a forthcoming update. Hello Games has not yet confirmed whether it will bring a buggy vehicle to No Man's Sky.
After the rocky release of the No Man's Sky in August, the game has been on the receiving end of fierce backlash over missing features, multiple technical issues upon launch and allegedly misleading marketing.
However, the developer was recently cleared of false advertising allegations after the UK's Advertising Standards Authority investigated and eventually ruled that the game's ad "was consistent with gameplay and the footage provided" and "did not exaggerate the expected player experience of the game."
Regarding the "intense and dramatic" criticism and discussions surrounding the game and its creators since its release, Hello Games said they have been listening carefully to feedback and working hard to improve the game.
"Positive or negative feedback, you have been heard and that will truly help to make this a better game for everyone," the team wrote in a post on 25 November.
No Man's Sky is available now for PS4 and PC.