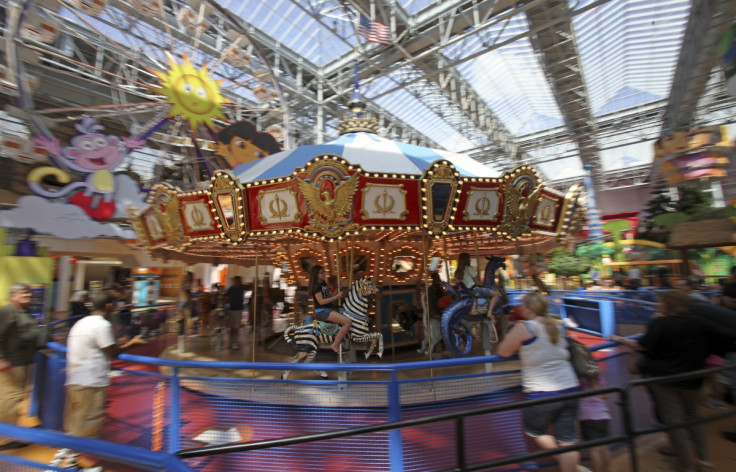 Nickelodeon is to open a new theme park or the so-called "family entertainment centre" just outside London. The American cable and satellite television network will open the park in Essex's town West Thurrock.
The park, which is expected to be open to the public in 2018, will be an extension of the intu Lakeside shopping centre. It will be spread across 50,000sq ft and include adventure zones, dedicated spaces for children, themed rooms for parties apart from many other attractions. These attractions will be based on many Nickelodeon characters such as SpongeBob SquarePants, Dora the Explorer, Teenage Mutant Ninja Turtles and Fairly OddParents.
The project is a result of an agreement between theme park operator Parques Reunidos and Viacom, the owner of Nickelodeon. This is not the first instance of these two companies pairing up. It, in fact, follows their successful partnership in two other theme parks, namely, the Nickelodeon Land at Madrid and NickLand in Germany.
"We are very pleased to continue applying our knowledge in the development and management of leisure parks to create these new family experiences in shopping centres and, particularly, of doing so in collaboration with Nickelodeon and intu," Fernando Eiroa, CEO of Parques Reunidos, is quoted as saying by Attractions Management.
"Shopping centres have evolved into spaces where families spend time together and Parques Reunidos shares intu's vision of transforming the experiences lived in these centres to make them into wonderful memories", Reunidos added.
The move is expected to benefit the shopping centre in terms of additional footfalls. Martin Breeden, Intu's development director said, "The strength of Nickelodeon is the variety of brands it has. It means it can adapt and evolve the park as time goes on. This will give people another reason to come to the centre, and we think will bring people in from further away."
Gerald Raines, senior vice president of global recreation for Viacom said such centres occupied an important role in Nickelodeon's recreation strategy, according to the Telegraph. "Our goal at Nickelodeon is to be everywhere kids are, and we're excited to diversify our portfolio," Raines added.