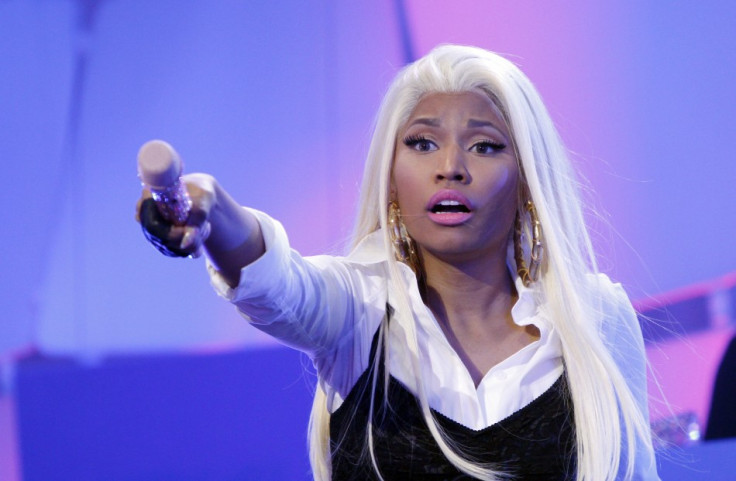 US rapper Nicki Minaj has forked out a tasty £3,000 on takeaway chicken from Nando's.
The 29-year-old rapper treated her entourage to a takeaway from the popular Portuguese eatery after her Manchester gig on 28 June, according to the Daily Star.
The Young Money artist placed such a large order that it apparently filled an entire delivery vehicle.
A source told the paper: "The order included 550 chicken legs, 300 chicken wings and 60 bottles of Coke. The food filled a whole car."
Like Rihanna, the Starships hitmaker is a big fan of the restaurant and placed her order in advance so she would not miss closing time.
A representative of the Trinidad-born rapper told the Daily Mail: "She did a meet and greet thing after the show, and there was some after party that she went to. But I wouldn't be surprised if she went to Nando's or had a big order from Nando's."
This is not the first time that Minaj has had a craving for chicken during her tour. While in Australia, she reportedly wanted fried chicken, Belgian waffles as well as 12 cans of Red Bull, strawberries, whipped cream and 24 bottles of Snapple fruit drink.