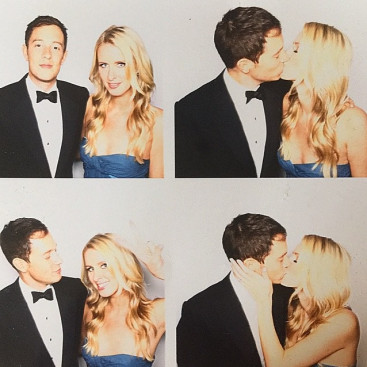 Heiress Nicky Hilton and the son of one of Europe's greatest bankers, James Rothschild, wed in the Orangery of Kensington Palace on Friday 10 July.
The 31-year-old bride wore a dress worth at least £50,000 ($74,000, €70,000), and her eight-carat diamond engagement ring said to have cost around £1m.
She is the heiress to the globally recognised chain of hotels found in numerous countries across the globe, while Rothschild's family made their millions in the banking world.
The Hilton name was first made famous when Hilton's great-grandfather Conrad Hilton got into the hotelier business. During his life he had relationships with many high-profile women, including actress Zsa Zsa Gabor. Hilton's father, Rick is now a property tycoon himself.
The Rothschild family's wealth originates back to Mayer Amschel, who founded the banking house in the late 1700s in Frankfurt, Germany. He began his career as a coin dealer but rose to become a court banker, building his fortune around the time of the French Revolution. His five sons all went on to become a part of his growing empire.
With the family's wealth passing through many generations, James Rothschild's father Amschel inherited the billions.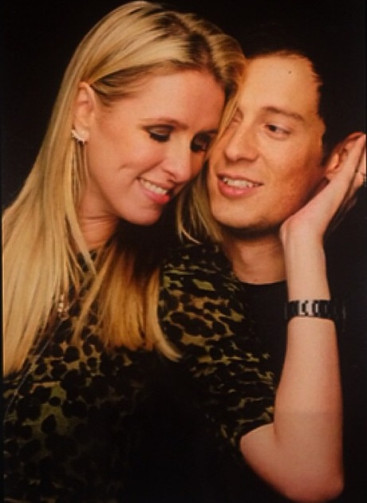 Hilton enjoys a life in the limelight thanks to her fame-loving family and in particular her older sister Paris.
Born in 1983, she spent her early life between Beverly Hills mansions, The Hamptons and a suite at the Waldorf Astoria in New York City.
When she was older, she and Paris became well-known after partying with the likes of 'wild' Lindsay Lohan, Kimberley Stewart and Tara Reid.
Hilton took an interest in the fashion world and pursued a career in the industry. She began designing numerous lines and collaborating with brands such as eLuxe, Antz Pantz and Japanese company Samantha Thavasa.
Said to be worth £12m, she has had relationships with male model Marcus Schenkenberg and was in a long romance with son of Dreamworks executive Jeffrey Katzenberg, David. In 2004, she married childhood friend and businessman Todd Andrew Meister at the Vegas Wedding Chapel in Las Vegas but their marriage was annulled three months later.
Now 31-years-old Rothschild dated another socialite Astrid Harbord who is said to be good friends with both Prince Harry and Duchess of Cambridge, Kate Middleton.
He met Hilton in 2011, at the wedding of Formula One heiress Petra Ecclestone and businessman James Stunt. As Hilton was based in Los Angeles and Rothschild lived in London, the couple embarked on a long distance relationship to begin with, whilst deciding where to relocate together. At first they had suggested London, but eventually agreed on somewhere in the middle and now live in New York City. They became engaged in August 2014.