Nigeria: Top lawyer Rickey Tarfa appears in court with 90 legal representatives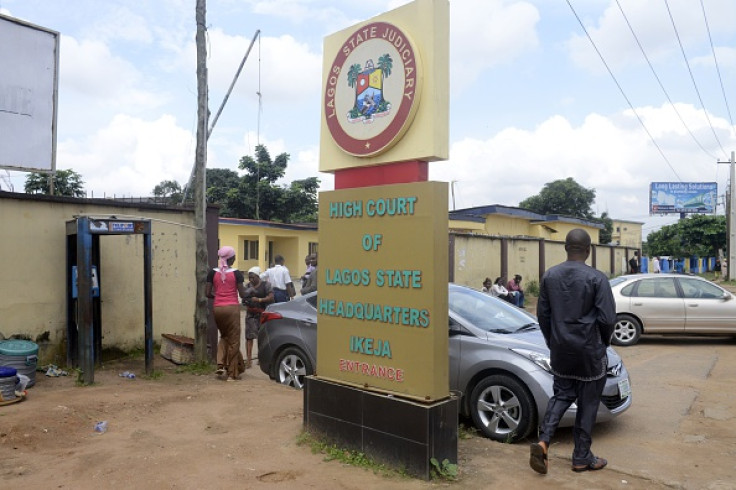 A senior Nigerian lawyer has appeared at the high court in Lagos, Nigeria's commercial hub, with more than 90 lawyers representing him after being charged with obstructing justice. Rickey Tarfa was accused by Nigeria's anti-corruption agency, the Economic Finance and Fiscal Commission (EFCC), of two counts of obstruction of justice and attempting to pervert the course of justice.
Tarfa, who pleaded innocent to both charges, was accused of impeding the arrest of two people suspected of committing financial crimes by keeping them in his car earlier in February. He was also accused of perverting justice by communicating with a judge overseeing a trial between the EFCC and two private companies he is representing.
Adeniyi Akintola, a Senior Advocate of Nigeria (SAN), who led Tarfa's defence, said the team had filed an application for bail on 10th February, according to the Premium Times news site. Justice Aishat Opesanwo granted Tarfa bail but ordered the lawyer must not travel outside the country without the court's permission.
Opesanwo also complained about the number of lawyers representing Tarfa, arguing it amounted to harassment and intimidation of the court. The trial has been adjourned to 14 March.
Tarfa's trial came as high-profile officials including former security adviser Sambo Dasuki, have been arrested in connection to an arms procurement investigation.
The probe was ordered by Nigerian President Muhammadu Buhari, who alleged millions of dollars worth of funds have been stolen by corrupted officials. The investigation has led to the discovery that $2.1bn (£1.4bn, €1.8bn) intended for use in the fight against Boko Haram terrorists in the country's north-east had gone missing.
Meanwhile, information minister Lai Mohammed alleged that Nigerian officials and state employees have stolen $6.8bn (£4.7bn, €6.1bn) from public funds during the previous administration between 2006 and 2013.
© Copyright IBTimes 2023. All rights reserved.