Not A Hero: Watch the opening 15 minutes with time-travelling politician BunnyLord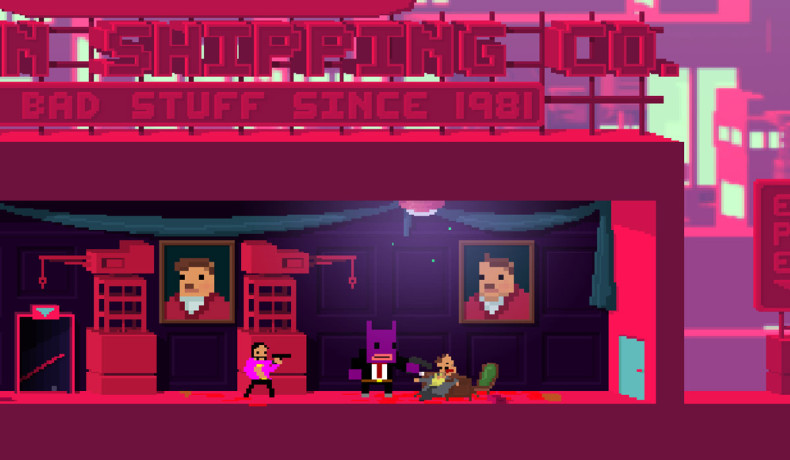 Not A Hero is a game about clearing the streets of criminal activity... with bloody violence. Players do so as a series of assassins-turned-campaign managers hired by mayoral candidate BunnyLord, a giant anthropomorphic purple rabbit from the future.
Simple right? If you're still baffled by the premise, Devolver Digital have released a 'Let's Play' of the game's opening 15 minutes, narrated by BunnyLord himself. Be warned, there's a large amount of swearing and pixelated bloodshed in the video.
Apart from sounding more than a little like Paul Daniels, Steve is the first of many playable characters in the game, each with their own weapons and skills. Cletus, a Scotsman with a shotgun, is one of them and there's Samantha, a Welsh lass who can run and shoot at the same time.
The object of the game is to complete missions as best as you can to achieve a higher approval rating for BunnyLord. It's mental obviously, but fun, and was one of our favourite games from this year's EGX Rezzed event in London.
Developed by Roll7 – the Bafta-winning team behind indie skateboarder OlliOlli, Not A Hero is set for release on 7 May – which just so happens to be the day of the UK General Election.