Lego Dimensions: Leaked toys-to-life game with Batman & Gandalf wants all your money
Skylanders-style game coming to PS4, Xbox One, Wii U, PS3 & Xbox 360.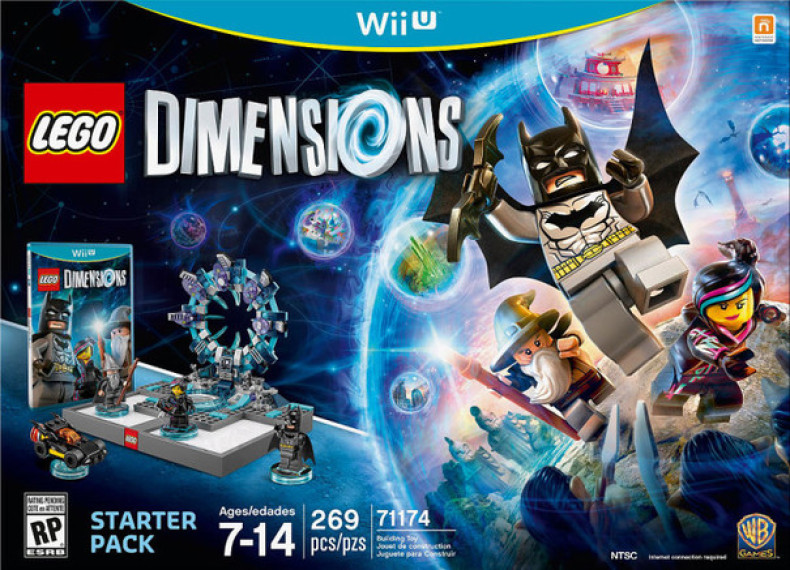 Update: An official trailer has been released which confirms characters from Back to the Future and The Wizard of Oz will also be included in the game...
Original story: Lego ongoing mission to acquire all the money of planet Earth is looking closer to completion than ever after a new Skylanders-style toys-to-life game was leaked earlier today. Lego: Dimensions will utilise near-field (NFC) technology to bring Lego figurines to life in a game world.
A leak on Reddit revealed the artwork above and the story at the root of Dimensions, which will bring together multiple entertainment franchises including Lord of the Rings, DC Comics and of course, The Lego Movie itself.
The leaked press release reads as follows:
When a mysterious and powerful vortex suddenly appears in various LEGO® worlds, different characters from DC Comics™, Lord of the Rings™ and the LEGO® Movie are swept away. To save their friends, Batman™, Gandalf™ and Wyldstyle™ bravely jump into the vortex to rescue their friends and fight to save all of LEGO humanity.
Let your creativity be your guide as you build the LEGO Gateway to adventure, journeying through unexpected worlds and teaming-up with unlikely allies on the quest to defeat the evil Lord Vortech. Play with characters you never thought you could see in a LEGO game together, using vehicles and weapons you never thought possible. LEGO Bad Cop™ driving the DeLorean Time Machineâ¦why not?! The Ninjago Masters of Spinjitsu fighting alongside Wonder Woman™...yes, please! Get ready to break the rules, because the only rule with LEGO Dimensions is that there are no rules.
The LEGO Dimensions Starter Pack is all you need to begin - build your base and embark on a fantastic quest. Included in the LEGO Dimensions Starter Pack:
LEGO Dimensions videogame
LEGO Toy Pad
LEGO Gateway building bricks
3 LEGO minifigures (Batman, Gandalf, and Wyldstyle)
LEGO Batmobile vehicle
The box art also insinuates that players will have to build the NFC-reading portal themselves, saying that the box includes "269 pieces".
Skylanders started the toys-to-life trend in 2011, marrying the world of video games with the avid toy-collecting young children and a subset of grown adults both enjoy. Disney followed suit with Disney Infinity and last year Nintendo embarked into similar territory with their Amiibo range.
A listing on Toys 'R' Us in the US lists the game at $99.99 with versions coming to Wii U (as above), PS4, Xbox One, Xbox 360 and PS3. Lego Dimensions is expected to launch later this year. An official announcement with further details is expected later today.