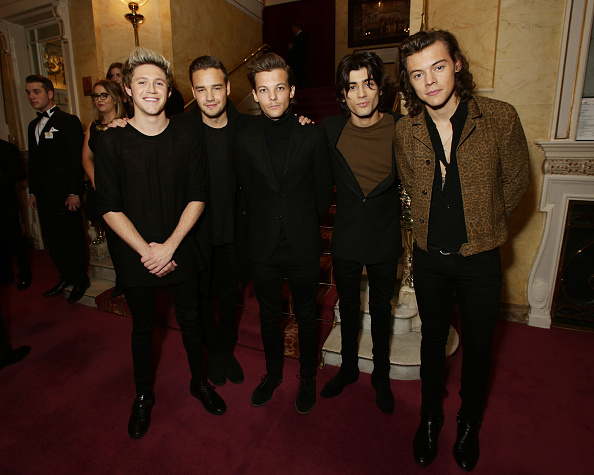 One Direction band members reportedly think Zayn Malik is not ready to marry his fianceé, Little Mix singer Perrie Edwards.
The British boy band members, Harry Styles, Liam Payne, Louis Tomlinson and Niall Horan, feel Malik needs more time to settle down after photos surfaced on social media of him holding hands with another girl.
"In the last few months, the 1D lads have planted a seed in Zayn's head (questioning whether) he's ready for marriage" a source told Hollywood Life.
"The latest incident, with him behaving inappropriately with a female fan, just shows he's not ready to settle down just yet. Zayn is still so young — so Niall, Louis, Liam and Harry took the time to remind him of that as they've been touring around the world."
Malik and Edwards started dating in December 2011 after meeting on the set of The X Factor.
Later, in 2013, Edwards' mother Debbie Duffy officially announced the engagement during an interview on the radio programme The Gary and Lisa Show.
"They have absolutely nothing against Perrie, and think she's a sweetheart, but they've just wondered whether marriage is right for the pair" the insider said.
"It's left Zayn a little confused as far as the future is concerned — and what will happen next. He cares for Perrie a lot and doesn't want to let her down. It's up to him to make a decision because he can't string Perrie along if he's not ready — it's just not fair for her.".