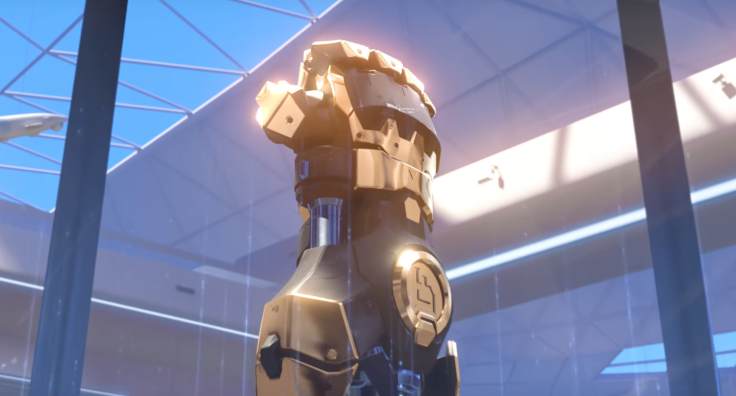 As speculation surrounding Overwatch's next hero continues to swirl online, many fans have widely predicted that Doomfist could be the latest addition to the popular first-person shooter's roster. However, game director Jeff Kaplan has teased that the character, who has been referenced multiple times in-game, may not be Overwatch's 24th hero.
"24 is not who you think it is," Kaplan said on the game's forum. While Kaplan's statement does not rule out the possibility of Doomfist being released as an Overwatch hero, it does seem to imply that he may not be the newest character to be added to the game.
"We have multiple new heroes being worked on right now plus numerous events and event-related content," Kaplan wrote. "We're always asking ourselves 'what would make the biggest impact for the most people' when we prioritise. Right now, we feel like introducing a new hero to the lineup would be more impactful to the game. Hope that makes sense."
Doomfist has long existed in the game's lore and fans have long expected that he will eventually be released as a playable "Tank" character.
In the Numbani map, Doomfist's gigantic gauntlet is hidden in a glass enclosure on the payload, as well as a museum exhibit dedicated to the hero. However, a recent update to the public test realm (PTR) server on PC included a new model of the Numbani map's payload with the protective glass around the gauntlet smashed, fueling speculation that Doomfist will be making his return to reclaim his eponymous fist and joining the roster as a playable character.
In Blizzard's first cinematic trailer for Overwatch, Widowmaker and Reaper attempt to steal Doomfist's mighty gauntlet. The gauntlet was also seen in hacker hero Sombra's reveal trailer.
Meanwhile, Brooklyn Nine-Nine star Terry Crews has repeatedly made his interest in voicing Doomfist known. He even paid a visit to Blizzard's California offices in December and posted a photo of him posing in front of the Overwatch logo, saying he loved "meeting the creators of one of my favorite games! Overwatch! Let's go!"
In January, he reiterated his interest in voicing the character on Twitter, garnering widespread support from fans including the approval of Dwayne 'The Rock' Johnson.
Earlier this month, he performed a mock audition for Overwatch's Doomfist in a video for Yahoo eSports. So far, there has been no word from Blizzard about the role actually being offered to Crews.
Last year, Overwatch introduced Sombra in mid-November and sniper Ana in July in free updates. In December 2016, Kaplan promised in a "Year in Review" video that 2017 will see the release of some new colourful heroes, maps and seasonally themed events for Overwatch. He also hinted that one hero in development was almost ready to debut.
"We have one hero that I think is very promising," Kaplan teased. "In fact, we've started to move it through our art pipeline which means we have a higher level of confidence in that than some of our other heroes. But we have some really fun prototypes. So, I hope those see the light of day in 2017 and you guys get to get your hands on them."
IBTimes UK named Overwatch as our favourite game of 2016 and is available now on PS4, Xbox One and PC.