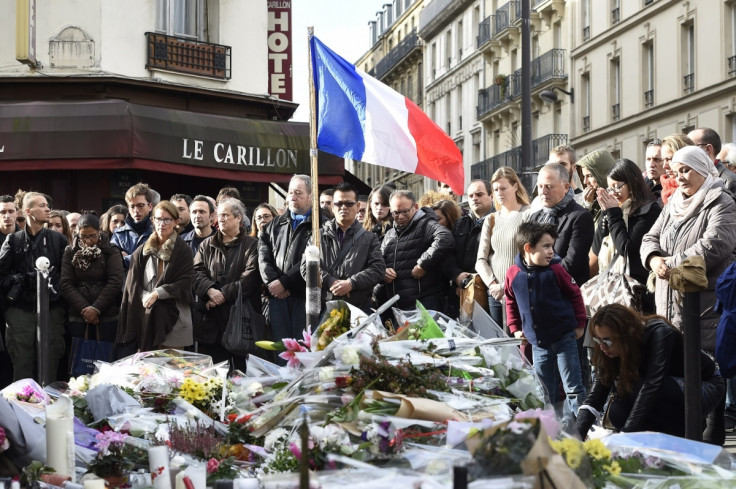 The Islamic State terror group (Isis) has urged Nigerians and other "crusaders" to step up attacks in France and the rest of Europe. IS made the comments in a message in which it claimed responsibility for coordinated terror attacks that left 129 people dead in Paris on 13 November.
In a statement posted on the IS blog, the group said: "O people crusaders: when you deploy forces in order to control the city Saladin and dreaming of Mosul, Sinjar, Haul, Tikrit or Huwaijah or dreaming Mayadin or Jarablus or Karmah or Tel Abyad or Al Qaim or Darnah or dream to reclaim the wilderness in the interior Nigeria or master 'Asy'asy Sinai desert sand, then surel, WE just want ROME and PARIS Insyallah before ANDALUSIA (UKK)".
The statement came months after IS recognised Nigeria-based terror group Boko Haram as an ally. Boko Haram - which has killed more than 17,000 people in its six-year insurgency aimed at establishing an Islamic caliphate throughout the occupied territories - changed its name to Islamic State's West African Province (Iswap)after pledging allegiance to IS in March.
Some analysts fear that the fact that IS mentioned Nigeria in its statement might encourage Boko Haram to step up attacks not only in Nigeria but also in Europe. David Otto, CEO of UK-based global security provider TGS Intelligence Consultants, urged intelligence and Western powers not to underestimate the alliance between the two groups.
He told IBTimes UK: "When IS acknowledged the attack, they mentioned Nigeria and they urged allies to attack Paris and Rome. There has to be a global attention for terrorism solutions including Sub-Saharan Africa, otherwise these attacks will keep happening."
He also warned that Boko Haram militants disguise themselves as Nigerian refugees and try to reach Europe. "Boko Haram is no longer a regional problem, it's an international problem that has to be addressed internationally," Otto said. "It is not when an attack happens in France that people have to wake up, because these attacks have been happening all over the world in places such as Nigeria and Beirut.
"There has to be a concentrated efforts to help all countries affected by terrorism, not just France. An honest international effort must include organisations that manufacture weapons. Weapon acquisition is a very important issue to tackle, because even if you have an extremist ideology, but you don't have the capabilities, you will not be able to kill people."
Days after the Paris attacks, Nigeria's President Muhammadu Buhari also called for a global effort to tackle terrorism worldwide. His spokesperson and media aide Garbe Shehu said: "President Buhari calls on all peace-loving nations of the world to intensify ongoing multilateral cooperation and collaborative actions aimed at bringing the scourge of international terrorism to a speedy end for the benefit of all nations."
Paris attacks could have been prevented
According to Otto, French intelligence had many clues that suggested imminent attacks. Days before the Paris assaults, both the US and the UK publicly announced the killing of IS executioner Mohammed Emwazi, known as "Jihadi John" with intelligence warning retaliations were expected.
Furthermore, one day before the 13 November attacks, Iraqi intelligence warned the US-led coalition in Syria ( of which France is a partner) of imminent attacks by IS. According to a report by AP, IS leader Abu Bakr al-Baghdadi had ordered an attack on coalition countries, Iran and Russia "through bombings or assassinations or hostage taking in the coming days". A senior French security official said that French intelligence receive similar communication "all the time" and "every day".
"This is not the first attack that has occurred in France in recent times," Otto said. "After the Charlie Hebdo attacks, there was an attempted assault on a Paris train and this summer a man was beheaded in Lyon.
"We have to start being pro-active rather than reactive to prevent attacks. If a suicide bomber has already made a suicide vest, it's already late. We have to stop them even from thinking to make a vest. We have to tackle the problem from the roots."