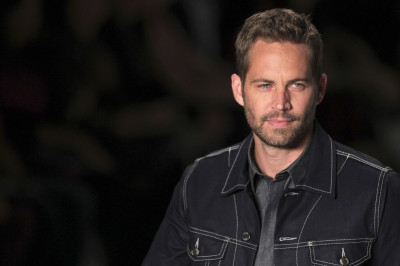 Jasmine Pilchard-Gosnell is reportedly shocked that her late boyfriend Paul Walker left his $25 million estate solely to his teenage daughter.
According to a copy of Walker's will obtained by TMZ,The Fast & Furious actor named his 15-year-old daughter Meadow Rain Walker, as the sole beneficiary of his entire estate.
Walker's father Paul Sr. has been named executor of the estate, and his mother Cheryl Walker has been named Meadow's legal guardian.
Walker was on his way to a charity event with his friend and business partner Roger Rodas when the red Porsche Carrera GT driven by Rodas, lost control and smashed into a tree before bursting into flames. The duo were pronounced dead at the scene.
Pilchard-Gosnell, Walker's girlfriend of seven years, is reportedly stunned that she was not included in the will.
"Considering Jasmine believed she and Paul would eventually get married, she is gobsmacked that she hasn't been taken care of in his will," an insider told Showbizspy.
"She isn't sure how she is going to make ends meet! Jasmine has been offered several modeling contracts, so she may have to turn to that," the insider said.
Walker and his ex-girlfriend, Rebecca McBrain, had split shortly after the birth of Meadow in 1999. Adding on, Meadow had just moved in with her father, prior to the gruesome car crash.
"I'm grateful I had her at 25 and not 20 because, at 40 and 15, we're matching up sweet!" Walker reportedly said, as quoted by Express News. "She's been with her mom her whole life and she wants a relationship with her pops. It's working out really well right now," he said.