In 2012 game designer Peter Molyneux took to Kickstarter to crowd-source funding for Godus – a spiritual successor to one of his earlier games, Populous.
The Kickstarter succeeded, bringing in £526,563, a figure which activated a number of goals for the project, including additional multiplayer mode and a Linux version. Backers also received various items and promises for backing, with bigger rewards for offering more funding.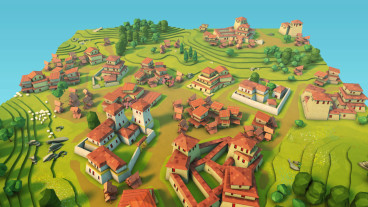 Rock Paper Shotgun recently brought the issue to attention, noting that the Linux version and art books had yet to be made and that a crucial feature of Godus has also yet to be implemented.
Konrad Naszynski, 22Cans' core designer, also went on record saying: "To be brutally candid and realistic I simply can't see us delivering all the features promised on the Kickstarter page, a lot of the multiplayer stuff is looking seriously shaky right now especially the persistent stuff like hubworld."
A video was then put together to address the issues. Molyneux, Naszynski and Jack Attridge sat to discuss the game's problems, and in the video Molyneux said: "I apologise to everyone for the mistakes that I've made. You have been harsh and please continue to be harsh... I don't want to stop doing Godus because of the mistakes that we've made, but I want to learn from them."
Molyneux is the (once?) legendary developer responsible for God games like Populous, Black & White and Theme Park. He went on to lead Lionhead Studios and create RPG series Fable for Microsoft's Xbox platform, but has since become better known for his wild promises, and his tendency to not fulfil them.
For example, the promise of Milo & Kate, a game/tech demo for Microsoft's Kinect motion camera, which proclaimed that players would be able to converse with a child (Milo) in the game. The project was never seen again after its debut at E3.
After departing Lionhead to start 22Cans and focus on smaller games, Molyneux announced their first title Curiosity. The premise was undoubtedly interesting – players around the world would join together in chipping away at an enormous cube until a secret at its centre was revealed to the single player who finished the process.
Molyneux called the prize at the cube's centre "life-changingly amazing by any definition" but what it was related to Godus. The person who unearthed the prize (Bryan Henderson from Edinburgh) won a role in 22Cans' next game and a share of the profits from it.
Godus was released on Steam Early Access in September 2013, and later on iOS and Android devices late last year.