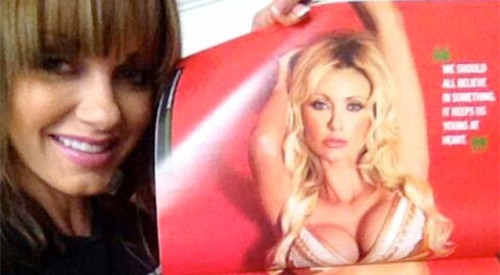 Playboy Playmate Cassandra Lynn Hensley has been found dead in a suspected drug overdose.
The 34-year-old beauty, known best as 'Miss February', was discovered floating in a bathtub at her friend's LA home.
Paramedics were unable to revive the model when they arrived at the scene.
According to TMZ, law enforcement sources are investigating Hensley's death as a possible overdose and no foul play is suspected.
Hensley was born and raised in Utah's Salt Lake Valley and studied to become an aesthetician before embarked on a modelling career and appearing in Playboy as Miss February 2006.
"She was just a nice, outgoing girl who was a little wild," high school friend Aaron Arrington told MailOnline.
"She was a nice girl but I think she didn't have a really stable childhood...she was a little rowdy."
Hensley lived with Hugh Hefner and the playmates briefly in 2006.
At the time of her death she had been visiting an unidentified friend in Los Angeles after travelling from her home in northern Virginia.