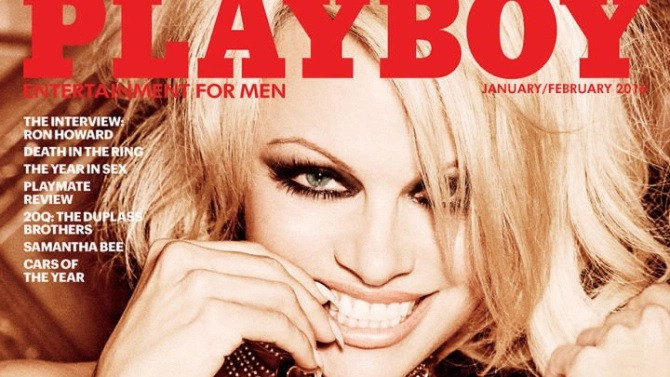 Playboy, the jazz mag that defined the sexual revolution, is putting itself up for sale in the hopes of raising as much as half a billion dollars.
The brand's parent group, Playboy Enterprises, which is one-third owned by the magazine's 89-year-old founder Hugh Hefner, is exploring options for a sale which according to the Wall Street Journal could fetch $500m (£354m).
The Playboy Mansion, an iconic Los Angeles den of iniquity legendary for its parties, has been on sale with a $200m (£71m) asking price for a few weeks now. There's one caveat: Hefner must be allowed to live in the mansion, which has 12 bedrooms, 21 bathrooms, five acres of land and a zoo license, until his death. This would make it one of the most expensive private residences in the USA – an accolade it previously achieved when it was bought for $1.1m in 1971.
The magazine itself is in, if not dire straits, chasten times. In February 2015 it stopped running the pictures of naked women which had fuelled it since its launch in 1953, and which propelled it to a circulation of 5.6m in the 1970s, and its readership – now of people who really can claim they buy it for the articles – is hovering at around 800,000.
"That battle has been fought and won," Playboy's chief executive Scott Flanders said of the magzine's move towards the provocative-but-PG-13 end of the scale at the time. "You're now one click away from every sex act imaginable for free. And so it's just passé at this juncture."
The real value in Playboy, according to analysts, is the brand itself. The Playboy Bunny is one of the most recognisable logos in the world. Playboy generated $38m (£27m) from its media arm in 2015 – but $55m (£39m) from licensing its brand. The company has recently found success by expanding itself into the lower end of the Chinese clothing market, for instance.