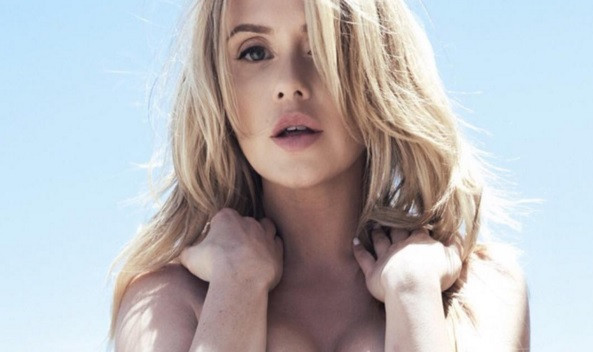 The 'Queen of Snapchat' Katie May has died at 34 after suffering a fatal stroke. She was rushed to hospital on Monday, 1 February, but died three days later after being taken off life support. She reportedly tore a carotid artery in her neck after taking a tumble during a photography shoot.
Doctors told her family the tear caused a blood clot which brought about the stroke, according to TMZ.
Her neck pain caused May to check into hospital although she was released later. On Friday, the pain was still causing her trouble, and she tweeted: "Pinched a nerve in my neck on a photoshoot and got adjusted this morning. It really hurts!"
Fans responded to her distress, asking: "@Ms_katiemay you look amazing my lady. How's your neck feeling?"
May replied: "Thanks love! It still hurts, going back to chiropractor tomorrow xoxoxo."
Her sisters Jenny and Megan told HollywoodLife.com about her finals days. "She wasn't feeling well on Monday (Feb. 1)" they explained. "She went to the ER, and it originally was a neck pain. From what we've learned since it was a massive stroke."
Her condition deteriorated quickly after that. "On Tuesday, she became non-responsive. We got out to LA on Wednesday and discovered she was being kept alive by machines," said her sisters. May is survived by her seven-year-old daughter, for whom May's family has started a GoFundMe page.
"My life has been an incredible journey thus far with a lot of curve balls and lessons along the way. I would have to say the most valuable would have to be as a single mother," May said in an interview with the Huffington Post.
The 34-year-old single mother, who grew up in Pittsburgh, launched her modelling career after her public relations company went out of business in 2012. She appeared in publications such as Playboy and Sports Illustrated, had also become a social media star, with nearly two million followers on Instagram.