A suspect with an Islamist background has been held in connection with the bomb attack on the Borussia Dortmund football team bus.
Police are seeking a second suspect following the explosion as the German football team made their way onto the bus for their Champions League game against Monaco.
Detectives investigating the blast have revealed that one of the three "serious explosive devices" which went off contained metal pins, adding it was lucky "nothing worse happened".
Dortmund defender Marc Bartra suffered injuries to his hand and a police officer escorting the team bus on a motorbike was also injured during the explosion.
Authorities also suspect "terrorist involvement" was likely to be the reason for the bomb attack based on the type of detonator and explosive involved.
Frauke Koehle, from the federal prosecutor's office, said: "Two suspects from the Islamist spectrum have become the focus of our investigation. Both of their apartments were searched, and one of the two has been detained."
Police previously revealed they are examining two letters as part of the investigation. One found close to the scene reportedly begins with the line "In the Name of Allah, the Gracious, the Merciful" and makes reference to the Berlin Christmas market truck attack in December 2016 in which 12 people were killed.
A second letter published online claiming the attack was the actions of far-left anti-fascist network is also being looked into, but early reports suggest it is fake.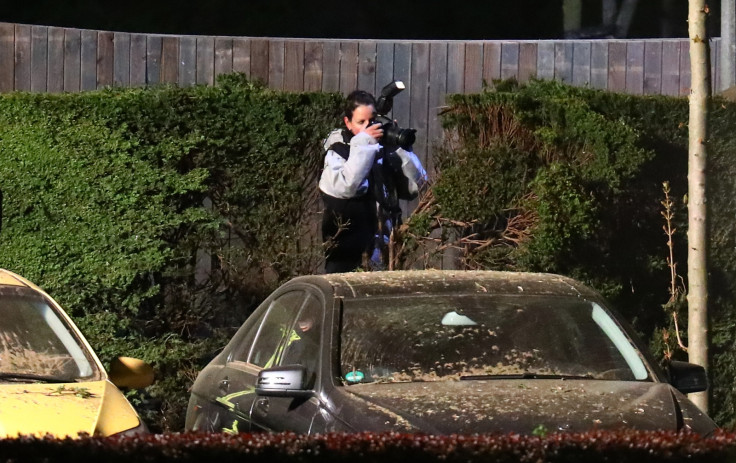 Chancellor Angela Merkel described the incident as a "repugnant act". Her spokesperson, Steffen Seibert, told reporters: "The chancellor was, like the people of Dortmund and millions of people everywhere, horrified by the news of the attack on the BVB team bus. It is a repugnant act. We are only relieved that it did not have more severe consequences."
The match between Borussia Dortmund and Monaco has been rearranged for Wednesday night (13 April).