Porn legend Ron Jeremy accused of rape and assault by more than a dozen women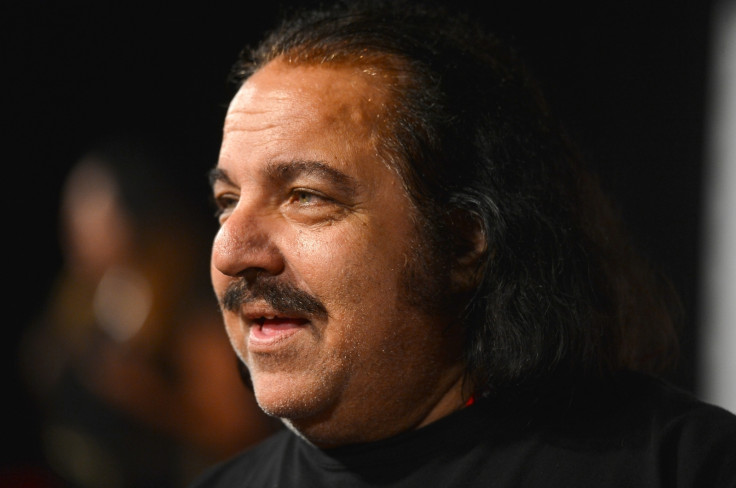 KEY POINTS
64-year-old strenuously denies allegations again him spanning more than 30 years.
Says more serious claims have already been "investigated by police and dismissed by judges".
Admits to frequently groping fans, but only at their request as part of his job.
Porn star Ron Jeremy has denied being behind a string of sexual assault and rape allegations dating back more than 30 years, following claims from at least a dozen women.
Jeremy, a veteran of the adult movie industry who has crossed over into mainstream fame, admitted he was "a groper" but only ever in a consenting manner, referring to events and photoshoots where women "wait in long lines" to meet him and ask to be touched.
The accusations against Jeremy first began to emerge after fellow adult film star Ginger Banks uploaded a video onto YouTube detailing accusations from herself and other woman in the industry in June 2017.
Fellow adult film star Jennifer Steele is one the women to have come forward since with allegations after claiming the 64-year-old raped her on two separate occasions in 1997 – once at a photoshoot and again in his apartment.
She told Rolling Stone magazine: "He doesn't hear 'no'. He just kinda keeps going and pretends like you didn't say anything."
Another woman, Danica Dane, claimed Jeremy assaulted her during an event in New York in 2014. She claims Jeremy invited her and a friend to a backstage room a Exxxotica for a drink and assaulted her while posing for a photo.
She added: "I was saying, "I'm not comfortable with this. And before I know it I feel the tip of his penis inside me."
Another porn performer, Jay Taylor, also claims that Jeremy digitally penetrated her without her consent at the Los Angeles AdultCon in 2013 while her boyfriend was taking a picture.
In a statement to Rolling Stone, Jeremy denies the allegations against him, adding he plans to sue anyone who continues to accuse him of rape.
He said:"These allegations have been online and in print for quite sometime. This is not new or breaking news...it's been reported on over and over by other publications and has been proven over and over to be false.
"I have never and would never rape anyone. All serious allegations have been investigated by police and dismissed by judges. I have never been charged nor spent one day in court for any of this."
He added: "As for the charges of groping, I say yes, I AM A GROPER. And by groper, I mean I get paid to show up to these shows, events, and photo shoots and touch the people and they touch me.
"I'm not the young stud I was, but I still draw a crowd. And we are talking about things that are within reason, in front of police officer's and security that are always there as well as the tons of cameras and the general public.
"For over 40 years fans and fellow performers pay money and wait in long lines to meet me. They want autographs, pictures, to flirt with me, physically grab me in different areas (usually my clothed penis), they ask me to touch them and many ask to have me sign their boobs.
"When I take photos with fans and other performers at these conventions, signings or events, I do sometimes kiss people on the lips or the cheek, sign boobs or whatever they want. There is "put on" flirting and touching for the photos. This is exactly what people pay me for at conventions.
"If anyone was ever made to feel uncomfortable by ANY of our interactions, I'm deeply sorry. That was never my intention and it breaks my heart in half."