A recording of the urgent call for help made by the pilot on a private jet, who was flying Prince from Atlanta when he fell unconscious, has been made public. The 57-year-old was aboard the flight on April 15 which was diverted to Quad City International Airport in Moline, where it made an unscheduled emergency landing in Illinois.
In the distressing audio, obtained by ABC, a series of exchanges can be heard between the pilot and Air Traffic Control. "Chicago, send us ambulance" the audio begins. "Hi, this Heath at airport dispatch. I just got a call from Chicago Center. We've got an aircraft inbound. It's going to be medical for an unresponsive passenger. We're requesting an ambulance to meet an officer at Gate 1, West Gate."
The dispatcher replies: "I'm sorry, unresponsive?" The airport dispatch says: "Yes. And it looks like the aircraft is just circling around the airport right now for the landing."
While the pilot appears calm in the audio, singer Judith Hill, who was on the plane sitting across from Prince as he collapsed in front of her mid-conversation, told The New York Times that she was 'very freaked out' when Prince lost consciousness.
The 32-year-old said that as his eyes 'fixed' and he passed out, she called for the Purple Rain singer's personal aide Kirk Johnson, who was also a passenger on the private jet. After failing to revive him, Johnson alerted the pilot who called air traffic controllers to report an unresponsive passenger.
Hill said that she shook Prince and called his name as the plane descended. "We knew it was only a matter of time; we had to get down," Hill said. "We didn't have anything on the plane to help him. Thankfully, I happened to be looking into his face," she said.
An emergency medical team was waiting at Quad City International Airport in Moline, Illinois however they were unaware of the identity of the passenger. An ambulance met the plane on the tarmac where paramedics carried the 57-year-old into the vehicle. He was given a so-called "save shot" following a suspected drug overdose.
The singer was then taken by ambulance to nearby Trinity Moline Hospital. Hill revealed that he was awake and talking by the time they arrived at a hospital, describing her "relief" because she "thought he was gone."
Doctors recommended he stay in hospital for 24 hours however, Prince reportedly checked himself out in just three hours, apparently because the hospital couldn't meet his demand for a private room.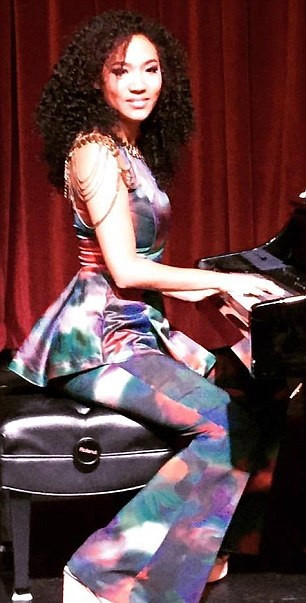 At the time Princes' publicist issued astatement confirming that he was taken to hospital, but was released three hours later. It was claimed that the Grammy winner had been suffering with a bout of flu. However, a week later he was found dead in his Paisley Park home.
While the initial findings of a post-mortem ruled out suicide as a cause of death, authorities have reportedly expressed suspicions as to the circumstances surrounding his sudden passing, after the singer was found by paramedics to have opioid medication on his person at the time of his death.
It was initially reported that Prince was taking the prescription drugs thought to be Percocet, a highly addictive class of drugs, for an ongoing hip problem after undergoing corrective surgery, however police are now investigating the possibility that criminal conduct may have been a factor in his death.
Carver County police enlisted the US federal Drug Enforcement Administration for help with their enquiries following the discovery of the powerful prescription pills in Prince's possession.
Two of Prince's doctors Dr Michael Schulenberg and renowned addiction specialist Dr Howard Kornfeld are reportedly being investigated to determine whether they wrote prescriptions for the singer Mail Online reports.