Prince Harry and Cressida Bonas Split: Bonas 'Freaked Out' by Kate Middleton's Media Attention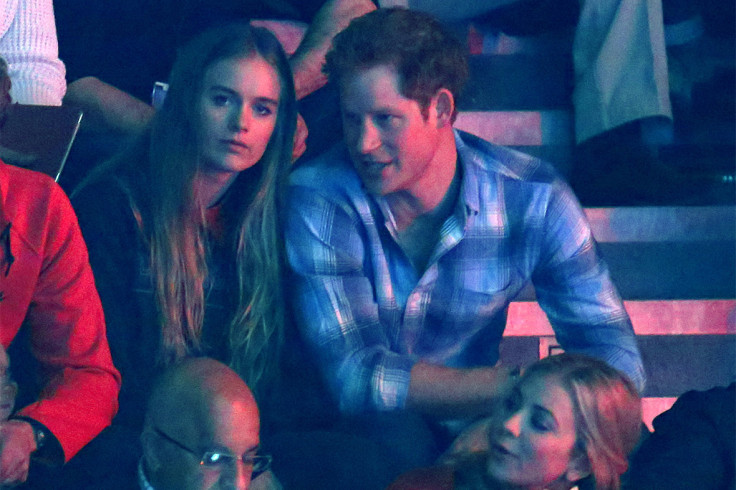 Cressida Bonas reportedly split with Prince Harry as she did not want a life in spotlight like Kate Middleton's.
The 25-year-old daughter of 1960s model Lady Mary Gaye Curzon and Old Harrovian businessman Jeffrey Bonas apparently "freaked out" after seeing the paparazzi follow the 32-year-old Duchess of Cambridge and Prince William on their three-week visit to New Zealand and Australia last month.
"Cressida and Harry were happy - there was even talk of marriage. But watching William and Kate's tour of Australia and New Zealand freaked Cressie out," a source told Look magazine.
"She will have seen how they were followed by the world's press every minute of the day, how people were clawing to get photos of George, and how Kate and Wills were under the microscope. I think it made her realise that isn't the life she wants."
Prince Harry, who is third in line to the throne, and Bonas were spotted together for the first time in February last year while skiing in Verbier, Switzerland.
The couple was supposed to attend their close friend Guy Pelly's wedding earlier this month, and a table was reserved for them too. However, Bonas did not go, probably because she was nervous about the attention she and Harry would raise at the ceremony.
"She would have known she'd be on public display and all that attention makes her feel uneasy, so she told Harry she didn't want to go," the source added. "This would have caused tension with him and it seems Cressie decided they needed to call things off."
Previously it was reported that Bonas was "not interested in being a trophy wife".
© Copyright IBTimes 2023. All rights reserved.