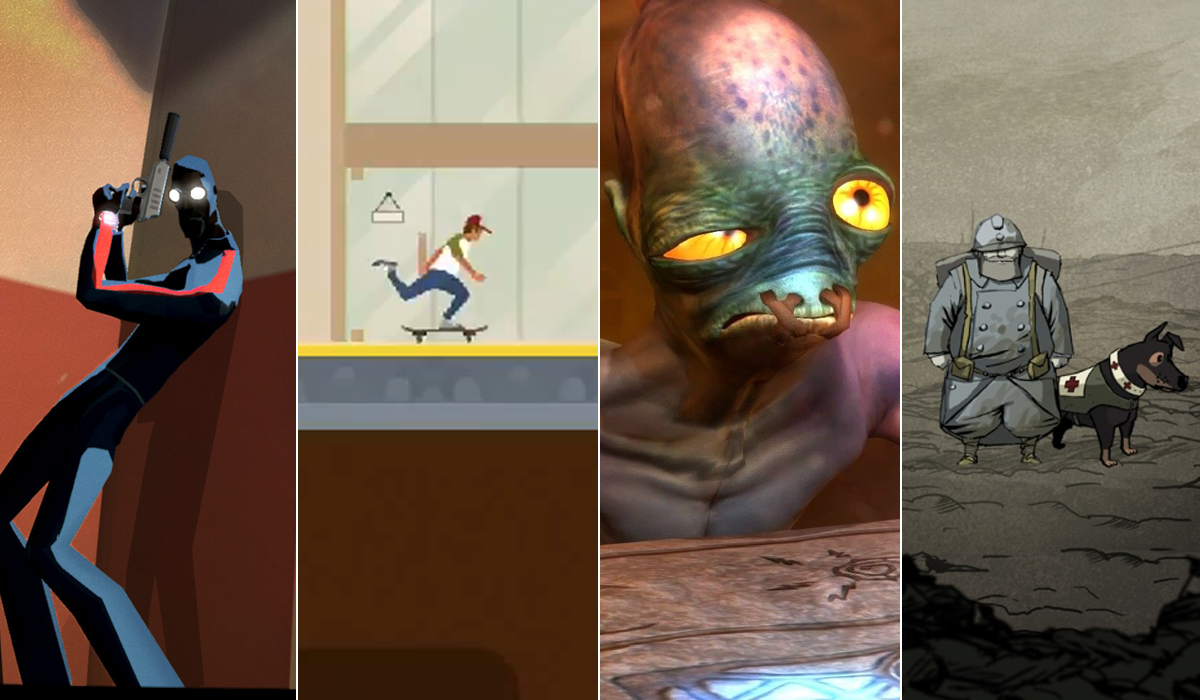 Sony has finally revealed March's free games for PlayStation Plus subscribers in the EU, revealing that PS4 owners will be able to download four new games from today (4 March).
Oddworld: New 'n' Tasty, indie skateboarding game OlliOlli 2: Welcome to Olliwood, side-scrolling stealth title CounterSpy and World War 1-set Valiant Hearts: The Great War are all coming to PS4.
OlliOlli 2 will also available with cross-buy on PS Vita, with CounterSpy also available on PS Vita as well as PS3.
PS3 users will also be able to download indie fantasy Papo and Yo and detective adventure Sherlock Holmes: Crimes & Punishments.
Leaving the service today are Apotheon, Transistor, Thief, Yakuza 4, Rogue Legacy and Kick and Fennick.
The announcement was made through the PlayStation Blog, which said the following of each new PS4 game.
OlliOlli 2: Welcome to Olliwood has a stunning new look, plucking you from the street and dropping you squarely in the middle of the big screen's most bodacious cinematic locations.
[In CounterSpy] Take on the role of a spy working for the C.O.U.N.T.E.R. agency and use your espionage and combat skills to infiltrate the lairs of two global forces – each with their own dastardly plans to nuke the moon from orbit.
Oddworld: New 'n' Tasty. Explore ancient ruins, dodge carnivorous beasts and avoid trigger-happy hunting parties as Abe, the original Oddworld hero in this lovingly re-crafted take on PlayStation classic Abe's Oddysee.
A story of love and crossed destinies in a world torn apart. In Valiant Hearts: The Great War, the lives of all the characters are inextricably drawn together over the course of the game. Friendship, love, sacrifice, and tragedy befall each one as they help each other to retain their humanity against the horrors of war.