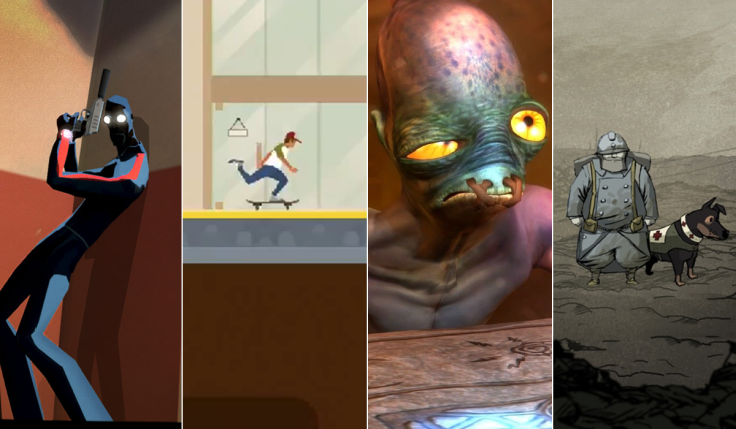 Sony has finally revealed March's free games for PlayStation Plus subscribers in the EU, revealing that PS4 owners will be able to download four new games from today (4 March).
Oddworld: New 'n' Tasty, indie skateboarding game OlliOlli 2: Welcome to Olliwood, side-scrolling stealth title CounterSpy and World War 1-set Valiant Hearts: The Great War are all coming to PS4.
OlliOlli 2 will also available with cross-buy on PS Vita, with CounterSpy also available on PS Vita as well as PS3.
PS3 users will also be able to download indie fantasy Papo and Yo and detective adventure Sherlock Holmes: Crimes & Punishments.
Leaving the service today are Apotheon, Transistor, Thief, Yakuza 4, Rogue Legacy and Kick and Fennick.
The announcement was made through the PlayStation Blog, which said the following of each new PS4 game.