Kelly Osbourne has drawn criticism from some quarters for dressing up as Rachel Dolezal.
In a photo shared on her Instagram account, the 30-year-old TV presenter wears a dark curly wig, similar to the hairstyle of the former local National Association for the Advancement of Colored People (NAACP) leader, while imitating her smile.
Osbourne later shared a Throwback Thursday split photo of her Dolezal makeover and an old photo of her father Ozzy Osbourne.
The joke did not go down well with some of the former reality star's followers, who branded her a hypocrite for making light of a race issue after condemning former co-host Giuliana Rancic for making an offensive comment.
One Instagram user wrote: "How is this any different than the patchouli commet Guilana made. Amazing how you can be so selective when it comes to racial statements. very hypocritical!!!! [sic]"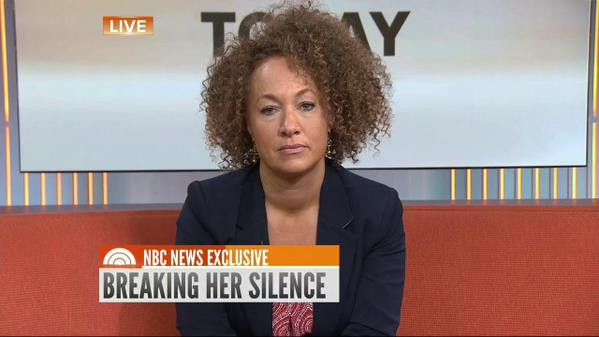 Another stated: "It is super hypocritical after you slammed Ransic for her Zendaya comments...smh," while another follower commented: "This is disappointing after the big deal you made over Giuliani's comment I'd think it was funny if you hadn't blown up a silly remark the other way [sic]."
The TV personality did have some support from her fans though, with one wading in: "LOVE this so bloody funny some people on here really need to get a sense of humour."
Another supporter wondered: "I don't see what's with this why are people over reacting?"
In February, presenter Rancic outraged Fashion Police viewers when she said actress Zendaya's Oscars after-party red carpet outfit looked as though she "smell[ed] like patchouli oil... or weed."
In the days after, Osbourne announced she was quitting the E! series after five years and tweeted that she does "not condone racism".
Dolezal, 37, was unmasked as a white woman in early June 2015 and has since stepped down as president of her local NAACP as a result of the controversy.
The US civil rights activist has stated in interviews: "I identify as black."