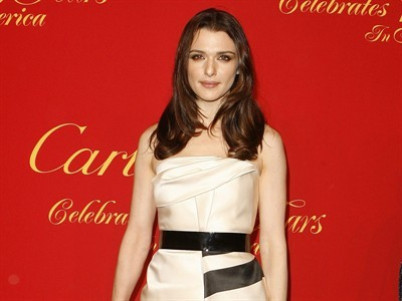 British actress Rachel Weisz has joined Davina McCall, Trinny Woodall, Sophie Dahl, Jasmine Guinness and Bay Garnett to raise money for charity for Christmas.
They are among the many stars donating their coveted designer pieces to women's charity, Dress for Success, as part of The Celebrity Fashion Online Auction.
Fans will be able to get their hands on dress bags and shoes previously worn by the stars when they go under the hammer on online fashion site VestiaireCollective.com.
Until 31 December, visitors to the pre-owned luxury fashion site will be able to bid for item per day - with new items added every day.
Items donated include Garnett's Joseph leopard fur wrap, Jasmine Guinness' vintage leopard-print jacket, YSL heels from Trinny Woodall and a custom-made leather jacket, designed by Michelle Banarse for Davina McCall.
Speaking about the collaboration, stylist and Vestiaire Collective advisor Garnett said: "In my years as a stylist I've seen the transformative impact of clothing on the self-esteem of even the most confident women in the world. So to be able to support an organisation that provides this type of head start to women in need is a great reward."
All proceeds from sales will go to Dress for Success, a charity which provides interview suits, confidence boosts, and career development to low-income women in more than 75 cities worldwide.
Vestiaire Collective UK MD Shannon Edwards UK said: "Whether you are a celebrity, a Vestiaire Collective community member or a client of Dress for Success, the confidence and self-esteem gained from smart clothing is something we are unified in understanding."