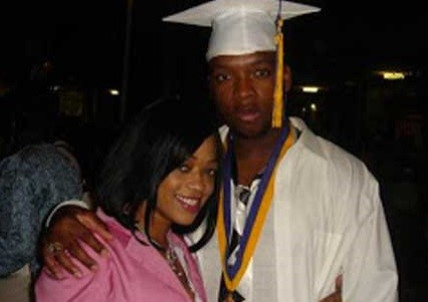 US rapper Trina is mourning the death of her younger brother Wilbrent "Gonk" Bain after he was shot dead outside his mother's home in Miami.
The hip-hop star, born Katrina Taylor, was inconsolable after hearing the news of her 23-year-old sibling's murder, Mediatakeout.com reports.
Bain was allegedly killed by former friend Ron Dobson after an argument between the pair escalated.
Police have arrested and charged Dobson with second-degree murder.
The 27-year-old suspect is accused of getting off his bicycle and shooting the victim multiple times with a firearm that he pulled from his waistband. He has reportedly admitted to being involved in the killing.
"It hit me hard because I just talked to him. This killing has to stop. It has to. All of us grew up together and that's just senseless," a neighbour said.
"It's a gun problem more than anything because anyone can just get a gun. I guarantee if you walk around this neighborhood now I bet you you'll get it."
Family friend Rev Gary Johnson described Bain, a father-of-two, as a "good kid".
"It's unfortunate. It's a terrible tragedy, " he told NBC Miami.
Trina, known for hits including Here We Go and One Minute Man is yet to comment on her brother' death. A picture of the pair on his graduation day has been added to her Facebook page.