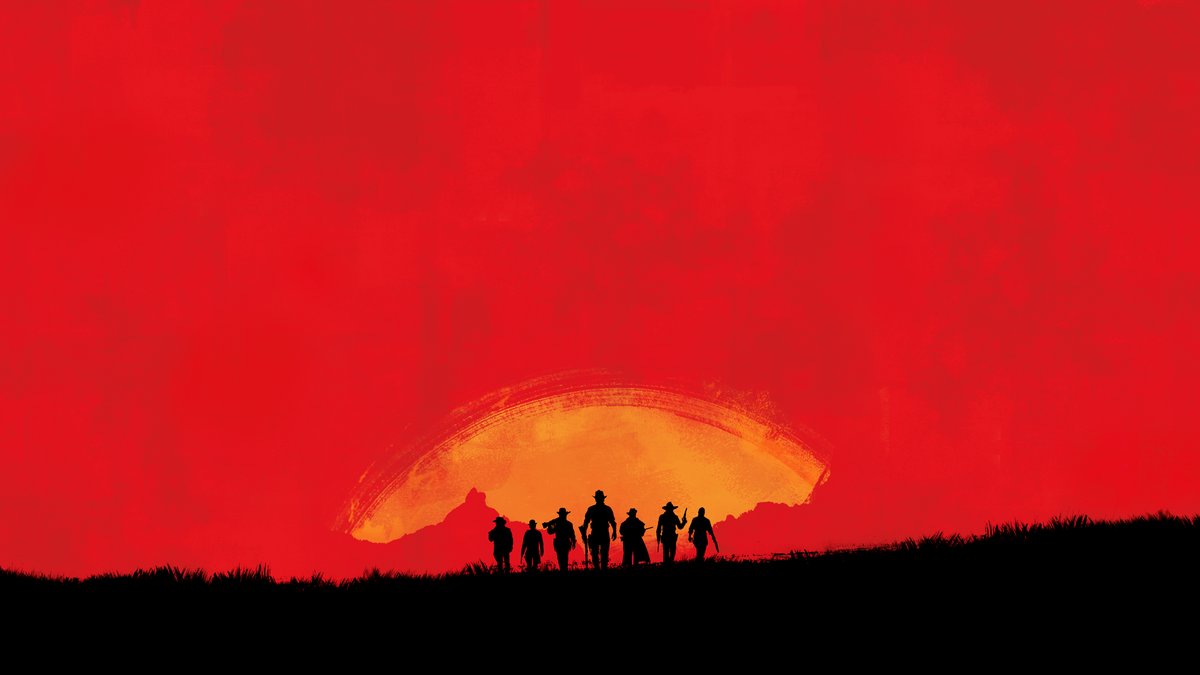 Update: Twenty four hours after their first tease, Rockstar Games has posted a new image (above), this time all-but-confirming a Red Dead follow-up of some kind with artwork depicting (magnificent?) seven characters.
Original Story: Rockstar Games has signaled that the announcement of a new game in the Red Dead series is imminent with an announcement on Twitter. The official Rockstar account tweeted only the image above, in tandem with an updated profile picture.
While there's no official word that this is Red Dead, the style of the image, not to mention all the red, make it pretty clear that 2010's Red Dead Redemption is finally getting a sequel, and that it will make its debut at some point over the coming days.
Redemption was the second game in the western series, following 2004's Red Dead Revolver on PS2, Xbox and currently also available on PS4. Redemption took the series to its first open world, and told one of Rockstar Games' best and most accomplished stories to date.
A Red Dead sequel would be the first major release for Rockstar Games since Grand Theft Auto 5 in 2013 and subsequent versions for PS4, Xbox One and PC released in 2014 and 2015.
Over the course of those three years since the first release, Rockstar has invested heavily in free online content updates for GTA 5's multiplayer portion: Grand Theft Auto Online.
Rumours regarding a Red Dead sequel have been circulating for some time. One such rumour is that the game was supposed to debut during Sony's E3 press conference in June, but was pulled because footage involved a shoot-out in a bar and said conference took place in the immediate aftermath of a mass shooting at a nightclub in Orlando.
Rockstar's parent company Take Two Interactive confirmed in May that the famed developer was at work on its new project and something would be announced "soon".
Of course right now we have no timeline for a release date or when we'll see a trailer or official announcement. The best we can do is look at Rockstar's strategy for Grand Theft Auto 5, which was announced on 25 October 2011 with a website teasing a trailer later released on 2 November 2011.
Rockstar being Rockstar, they'll do whatever suits them anyway. Here's hoping we get to see the Red Dead sequel sooner rather than later.
For all the latest video game news follow us on Twitter @IBTGamesUK.