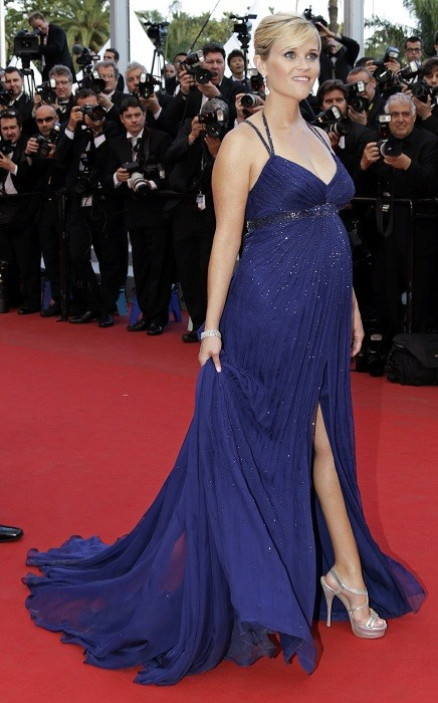 Hollywood actress Reese Witherspoon has given birth to her third child.
The Legally Blonde star and husband Jim Toth announced the birth of their son Tennessee James, their first child together.
"Reese Witherspoon and husband Jim Toth welcomed Tennessee James into their family," the Oscar winner's agent said "Both mum and baby are healthy and the entire family is thrilled."
The 36-year-old actress is already mother to 13-year-old Ava and eight-year-old Deacon, from her previous marriage to Ryan Phillipe.
Witherspoon did not confirm she was expecting until June.
"Frankly, I'm feeling very round tonight," she told reporters at the Cannes Film Festival.
"Maybe, but it's not easy. I'm always feeling like I'd like to eat everything in sight."