Grammy Award-winning singer Rihanna showed off her toned body in a bejewelled bikini while attending the Kadooment Day Parade in Barbados.
The Diamonds singer was seen riding on a float for the Crop Over celebration. The 27-year-old FourFiveSeconds hitmaker took to her Instagram account, to share glimpses from the festivities.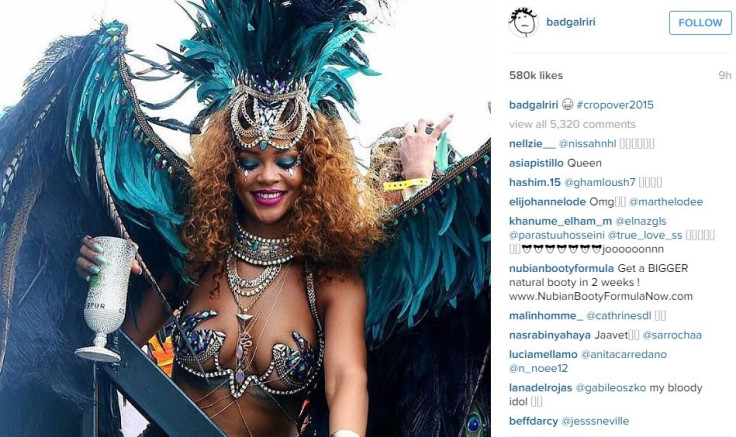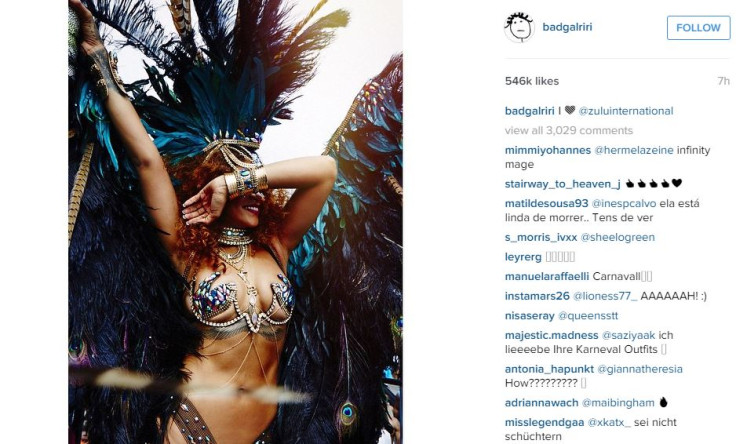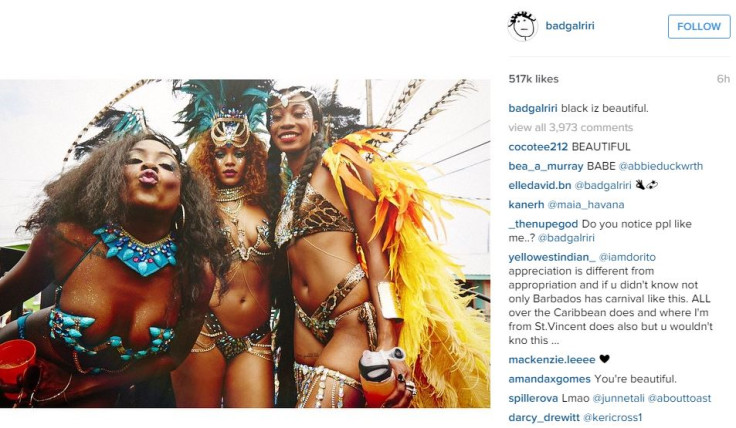 Kadooment Day is celebrated to mark the end of the sugarcane harvest, and people join the masquerade parade, drinking and dancing through the streets.
Meanwhile, Formula One racer Lewis Hamilton was spotted on the same float as Rihanna, adding to speculation that the two are secretly dating.
"They've had a flirtation for years and have always fancied each other, but since May this year they've been talking a lot. Finally their schedules allowed them to spend a weekend in the same part of the world and they made the most of it," a source close to Rihanna told The Sun.
"They are both really busy but Rihanna has asked him to come to Rock in Rio in September so he can see her perform and spend time together," the insider added.
"He is a bit infatuated with her and thinks she is not only sexy but incredibly funny, although he knows she has a reputation as a heartbreaker," a source close to Hamilton said.