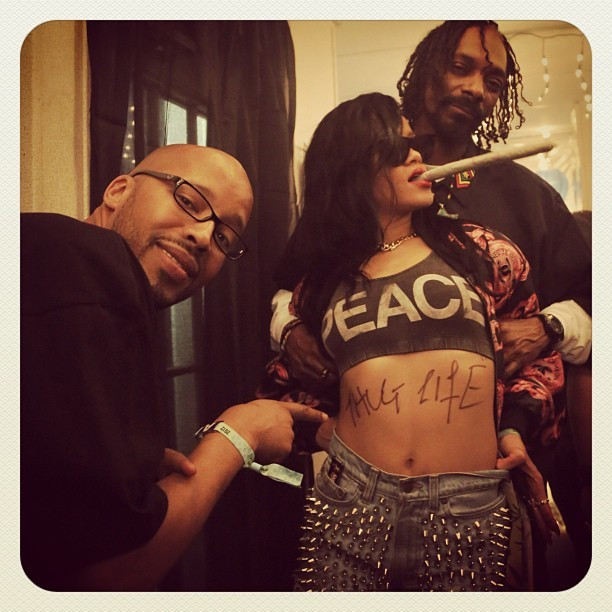 Rihanna's worried mother has staged an intervention after her daughter wild antics raised concerns that she is on the road to rehab.
Monica Fenty has reportedly moved in with the We Found Love songstress in a desperate bid to bring an end to her wild lifestyle.
According to an insider close to Rihanna, whose real name is Robyn Fenty, her mother is now following her almost everywhere she goes to make sure she is not risking her physical and mental health.
The source told The Sun: ''Monica's moving in to keep an eye on her.
''Rihanna's dad, Ronald, was a crack addict. Monica's refusing to let her go down that path.''
Rihanna was rushed to hospital suffering with ''exhaustion and
The move comes days after the 24-year-old Bajan Beauty was apparently hospitalized for exhaustion and dehydration at a New York hospital following a night of hard party after the Met Gala.
Rihanna also tweeted disturbing images of herself visiting a strip club and pouring a mystery white substance on a minder's head at the Coachella festival in California.