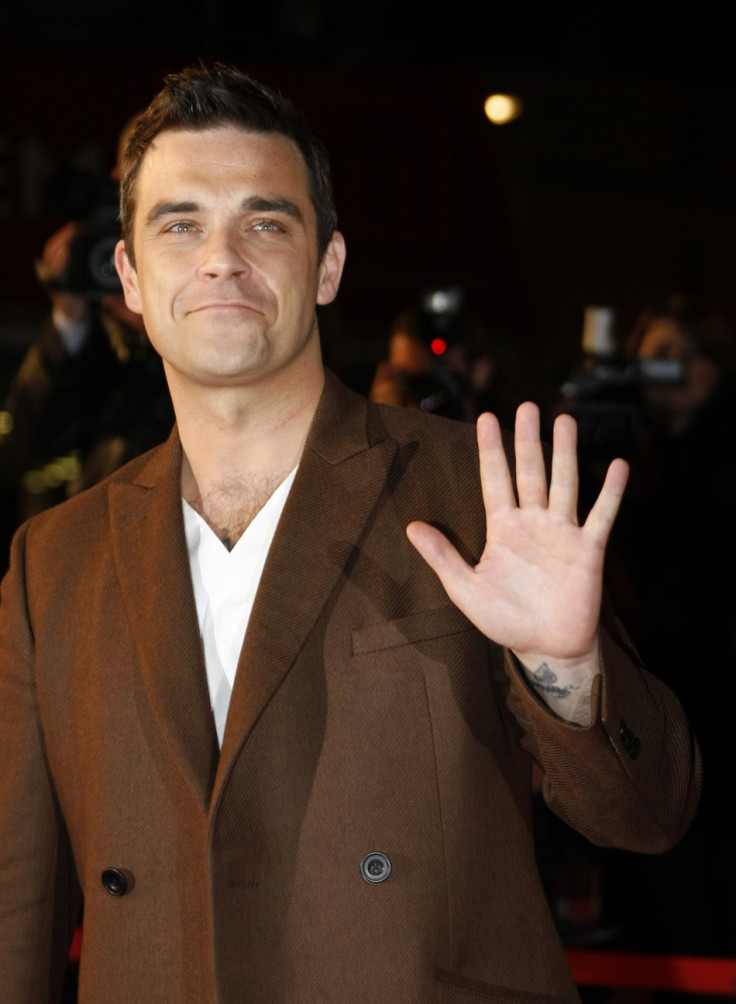 British pop star Robbie Williams has proudly announced, on his Web site, he is going to be a father.
He made the announcement with a hilarious description of the news that his wife, Ayda Field, and he were going to be proud parents.
The message reads:
"HEY FRIENDLIES ,
I'VE BEEN KEEPING A SECRET FROM YOU ALL...
ME AND AYDA ARE GOING TO BE MUMMY AND DADDY THIS YEAR ...!!!!!!!!!!!!!!!!!!!!!!!!!!!
WE HAD SEX!
IT WORKS!
WE'VE SEEN SCANS AND CRIED....
LOOKED AT BABIES IN COMMERCIALS AND TEARED UP.....
THE NURSERY IS ALREADY PLANNED....
BASICALLY I'M IN LOVE WITH A LITTLE PERSON GROWING IN MUMMY'S BELLY....
AND CAN'T WAIT TO BE A DADDY....
CRYING NOW
MUCH LOVE MUCH JOY
ROBERTO, MUM AND LITTLE BUMP
XXXXXX "
Robbie Williams married Ayda in August 2010, after a four-year relationship.
According to the Daily Mirror, Ayda once said: "Some people at my school had the ugliest parents, and they came out pretty. I hope ours gets all the best bits, but it's pot luck who gets the minging ones. Hmmm, I'll love them any way, I guess."