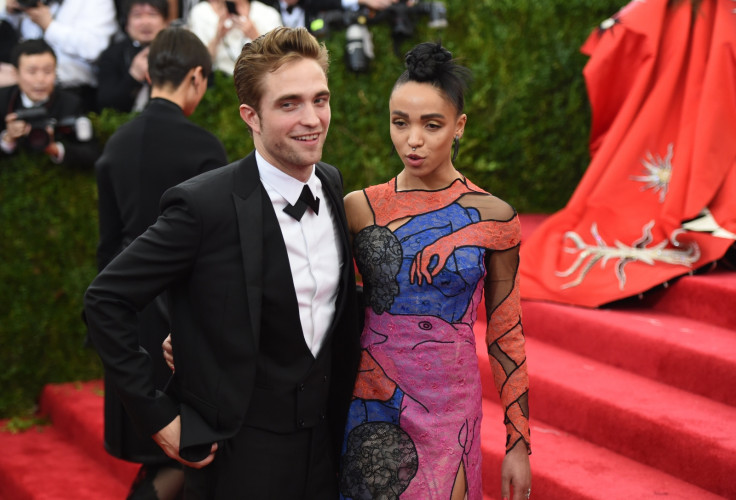 Twilight actor Robert Pattinson has responded to the racial backlash received by his singer fiancee FKA twigs. The 27-year-old singer, whose real name is Tahliah Debrett Barnett was subjected to online abuse after reports emerged that she is dating the British actor.
In an interview with NME, the 28-year-old Remember Me actor admitted he is unhappy with the racist comments. He said: "I was talking to my dad about this and I bet him that if he looked up Nelson Mandela's funeral on YouTube, the first comment would be a racist one. And it was, with like a million upvotes. What I don't get is why. I think it's because most normal people are not commenters — I've never met anyone who's left a comment on anything. It's just demons who live in basements."
Pattinson added: "You have this weird thing where you end up trying to fight against this faceless blob, where the more you hate it, the bigger it gets, because it's all in your head."
During an interview with Dazed, twigs revealed her childhood torture of being a "mixed-race girl in her Catholic school".
"People said horrible things about something I had no control of, which was tough. But that's okay. Life isn't supposed to be easy, is it? I never really saw anything wrong with how I looked, it was more that certain people pointed things out to you about yourself," she said.
"Either your hair's different, or the colour of your skin, or your features. Half of my life I've had people staring at me because they think I'm funny-looking and ugly. The other half of my life 
I've had people staring at me because they think I'm fascinating. Everything neutralises. It's more of a statement on society and how weird it is," she explained.