Super Mario Maker level brings Metroid to Wii U (sort of)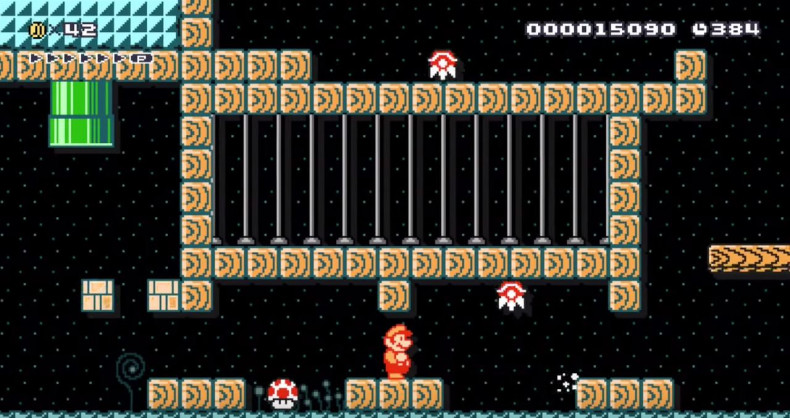 Metroid fans have been disappointed in recent years by a lack of any new Samus Aran adventures. Nintendo has not released a new game in the series since Other M in 2010, and what they do have in the pipeline – Metroid Prime: Federation Force for 3DS – has been met with disdain for being such a departure from what fans love about the series.
Perhaps those fans will find some solace in this Super Mario Maker creation, which uses the deep and intuitive creation tools of Nintendo's upcoming game to create a familiar 2D Metroid experience with Mario tropes.
YouTube user Pixelkabinett has a preview copy of the Wii U game and has shared a look at his level, which incorporates many aspects of the beloved sci-fi series. The level is open with various paths requiring certain power-ups to pass, and there are even a few boss encounters.
You can watch Pixelkabinett play the level in the video below...
His efforts to complete the level were undone by the 500-second timer that each level in the game has to adhere to. It can be completed though, as any level made in the game cannot be shared online until it is first completed by its creator. Everyone will get the chance to play the creation when the game is released, all they have to do is search for the level ID: 5778-0000-000F-47D4.
It will be possible to play the game as Samus Aran too thanks to Mario Maker's Amiibo support. Every Amiibo released so far unlocks a sprite of that particular character to play as in-game.
Beyond pleasing Metroid fans, the level also shows off the potential of Super Mario Maker to be more than just a factory for A-to-B Mario platformers. All that's required is a bit of invention and a lot of patience – both qualities which I lack – but I look forward to playing the levels of more creative people.
Super Mario Maker will be released on Wii U on 11 September.
For all the latest video game news follow us on Twitter @IBTGamesUK.