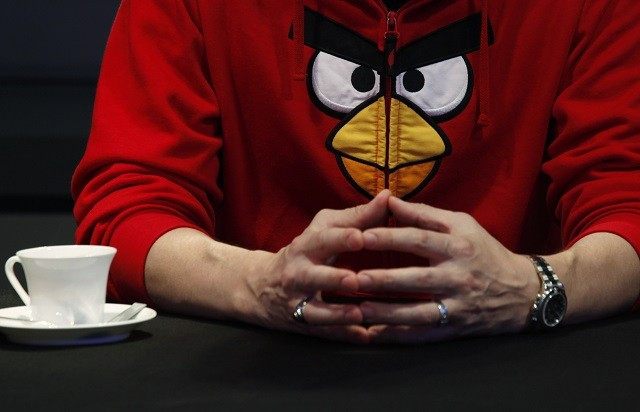 Rovio, which recently updated the Angry Birds Space with the Beak Impact, has now launched Angry Birds Transformers in collaboration with Hasbro Inc.
Rovio states that Angry Birds enthusiasts will get the latest iteration (Transformers) in multiple variants: a standalone mobile game, consumer licensed goods and an exclusive Hasbro product line.
Angry Birds Transformers is slated to hit app stores soon, and the latest edition is said to be a sequel to Rovio's earlier Angry Birds Go!
According to a Forbes report, the Transformers edition will feature new Transformer-themed character sets along with new race courses for players to race around.
"Angry Birds Transformers provides fans worldwide with a fun, new story and characters, and innovative ways, like our TELEPODS platform, for consumers to engage with the brand," stated John Frascotti, Hasbro's Chief Marketing Officer.
"We collaborated with Rovio to create opportunities for kids and families to experience Autobirds and Deceptihogs across multiple formats and entertainment platforms, for a completely immersive branded experience."
As of now, the Angry Birds Transformers has been advertised with the tagline "Birds Disguised as Robots in Disguise", and will feature the Autobirds vs Deceptihogs battle.
Rovio's Angry Bird Transformers is expected to go on sale after the Angry Birds Stella which is slated for a September 2014 launch.
Both Angry Birds Stella and Transformers are incorporated with the TELEPODS technology which allows users to teleport favourite characters into the game and thereby unlock various secret powers/properties.
Rovio states that it will reveal Angry Birds Transformers content and products in the coming weeks.
Currently, pricing details of Rovio's latest game are now known. But fans of the Angry Birds franchise would have got used to obtaining the game for free and later making in-App purchases, in a bid to obtain extra functionality.
Both Rovio and Hasbro are taking part in the Las Vegas Licensing Expo that is currently under way in Las Vegas.
Angry Birds first surfaced in 2009, and was available exclusively on iOS. However, with increasing downloads, the game has spread to other platforms like Android, PC, MAC and Google Chrome.
The game has captured the fancy of people around the world so much that Rovio has put the Angry Birds design on almost everything ranging from lunchboxes to clothes and board games. An Angry Birds Activity Park is also open at Finland.