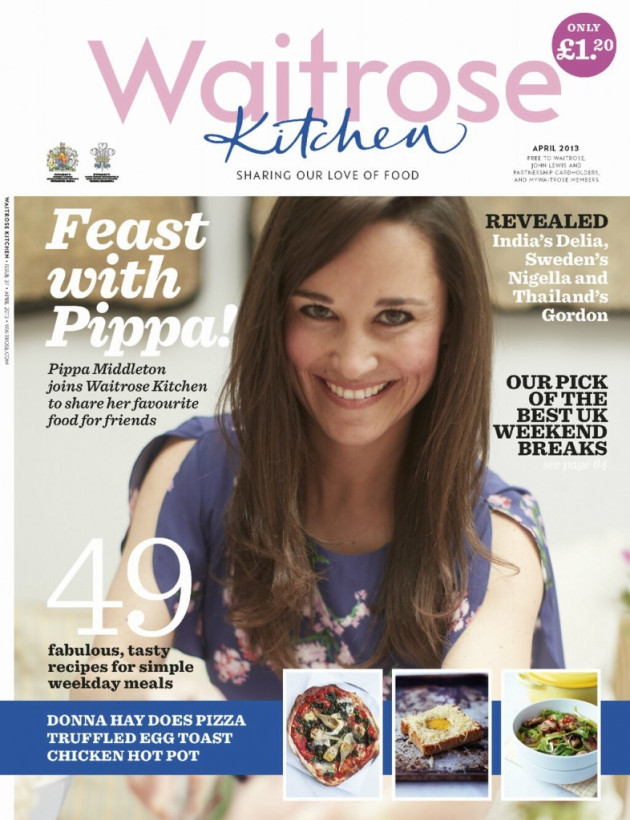 Pippa Middleton has been announced as the new face of supermarket chain Waitrose.
The Duchess of Cambridge's younger sister, who released her party hosting book Celebrate! in 2012, has landed her own cooking column in the retailer's consumer magazine, Waitorse Kitchen.
She replaces cooking veteran Delia Smith, who has fronted the company's campaigns for three years.
The column, Pippa's Friday Night Feasts, will provide readers with casual dinner recipes for the weekends, said Waitrose.
"It will be an exciting opportunity to share my own passion and enthusiasm for food and entertaining," Middleton said.
"I'm delighted to be writing for Waitrose Kitchen, a magazine that's always been a source of inspiration to me."
Editor William Sitwell said: "Readers will love her relaxed and easy entertaining ideas which will help with the preparation for all sorts of occasions."
A smiling Middleton graces the front cover of the latest edition of the publication - but not everyone is happy.
Guy Woodward, the editor of Food and Travel magazine, tweeted: "Pippa Middleton column for Waitrose mag is so offkey for brand priding itself on authenticity - and real kick in the teeth for food writers."
One reader said: "I'm no longer going to shop there, not even for a sandwich."