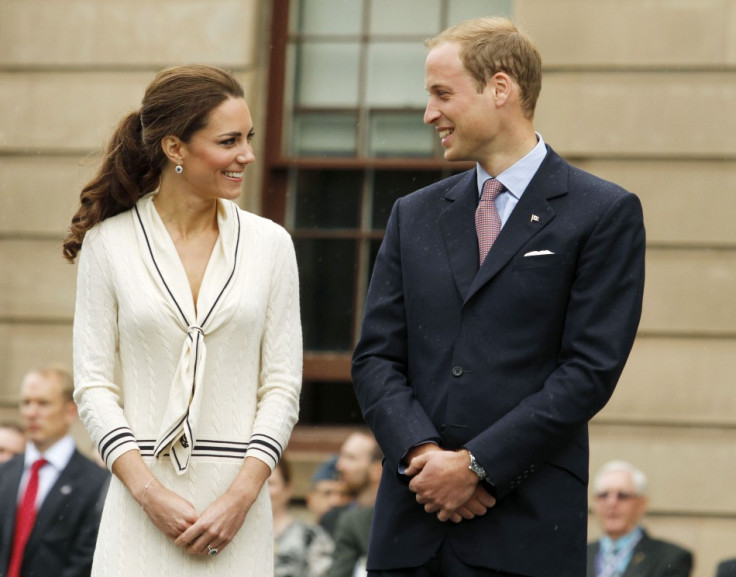 The Duke and Duchess of Cambridge will visit one of Canada's most remote and unpopulated regions today as they continue their tour of the Commonwealth country.
William and Kate have insisted they have been looking forward to visit the nation's Northwest Territories where the landscape is covered by thousands of lakes.
After the royal couple formally arrive in the region's capital, Yellowknife, they will join the premier of the Northwest Territories Floyd Roland, a former minor league ice hockey coach and player, for a game of "shinny" or street hockey and are expected to drop a puck or shoot a few penalties.
During the event William and Mr Rolland are both expected to make a short speech.
The royal couple's visit to Canada has been marked by their engagements with young people as they have attended several youth based events and are now expected to travel to the Provincial Legislative Assembly to hold discussions with the province's Youth Parliament.
The building was opened by the Queen in 1994, the last royal tour to the region, and in the centre of its chamber is a polar bear skin, the symbol of the province.
The Duke and Duchess' final engagement gives them the opportunity to fly by boat-plane to an island to meet volunteers and officers from the Canadian Rangers and Young Canadian Rangers.
They will also visit Blachford Lodge, a tourist retreat used by the educational body Dechinta, which teaches traditional skills and crafts, where the royal couple will meet students learning local indigenous languages, and outside see hides being prepared for clothing and fish being smoked.